New "My Invoices" section at our website
Dear clients,
We are pleased to inform you that we are improving our website interface so our clients can enjoy the best online experience with By Demes making it easier than ever to place orders online

From February 1st additional benefits will include you can see, download and print all your invoices
Full documentation will be available 24/7
Absolute control of your account at anytime
1

At www.bydemes.com you need to access to "Client access" with your online store data access, with the client code "CLXXXXXX" as user. If you don't have an online store account (unipersonal and unique), contact with our Administration Department at enaccounts@bydemes.com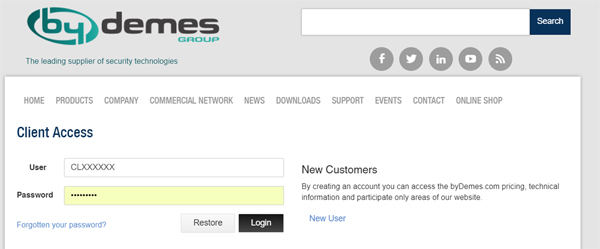 2

1- Once at your private area, at "My invoices" section panel you'll have access to:
Invoice search by reference, delivery note and amount.
Classification by quarter, year, total or price range.
Show/download option.
347 model download.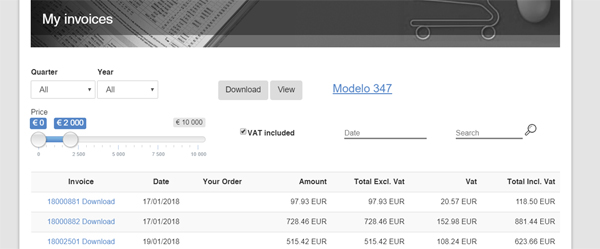 From February 1st 2019 and for your ease, you'll only get access to your invoices via your online store account, without being able to request your duplicates to our Administration Department by e-mail or telephone.

However, we will keep sending your invoices automatically 3 days after you purchase, as one of our added values.