Customize VESTA leaflets with your company logo
The intrusion of the future is here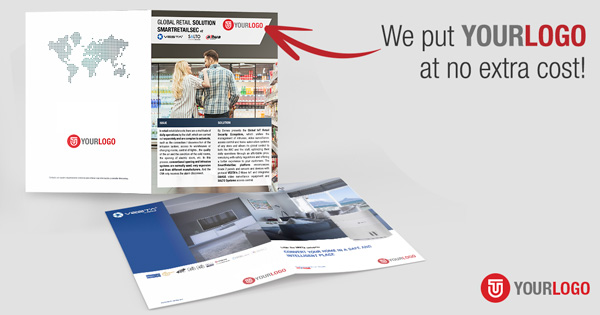 Dear customers,
In our desire to constantly collaborate with our clients, we put at your disposal a direct contact with our Marketing Department to request the customization of the VESTA brochures with your logo and contact details.
By Demes, once again, as your trusted distributor, wants to offer you the best service, easing Marketing tasks and helping you promote one of the most complete ranges of intrusion, home automation and medical alarm products with the latest communication technologies.
To request the customization of any brochure, please contact our Marketing Department at carolina@bydemes.com, indicating:
Leaflet name

Company logo in PNG format and in high quality

Other contact information: Telephone, email and / or company website (if you want it to appear next to the logo)

Your By Demes representative
We will reply to you with your requested leaflets in digital format attached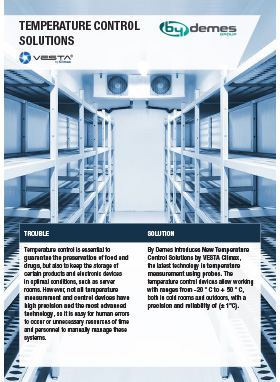 TEMPERATURE CONTROL
SMART RETAIL SEC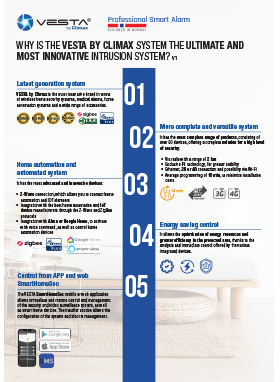 TOP 10 ADVANTAGES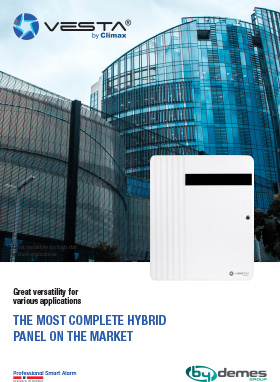 HYBRID PANEL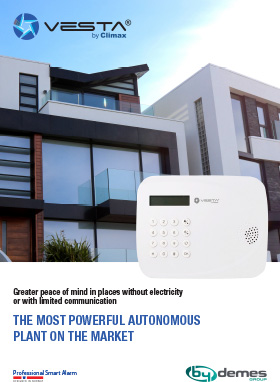 STANDALONE PANEL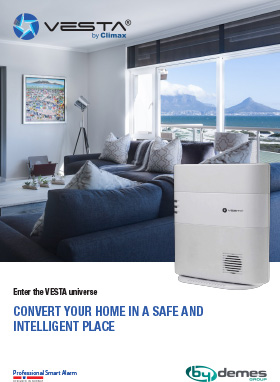 VESTA PANEL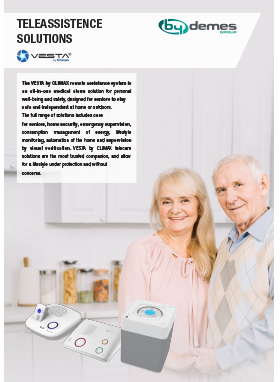 TELEASSISTANCE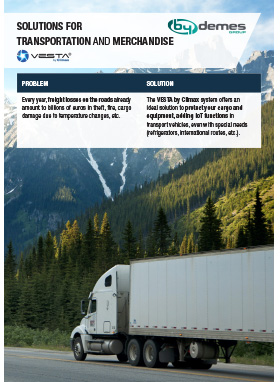 TRANSPORT AND MERCHANDISE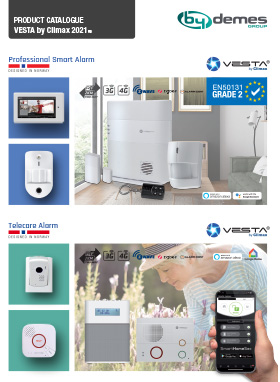 VESTA CATALOGUE
Contact our sales department for more information and discounts.