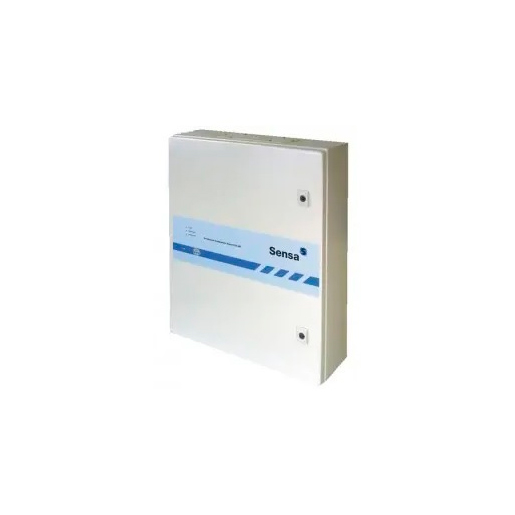 NOTIFIER-331 LTS200TC
Features

SENSA LTS200TC control analyzer unit that provides linear and continuous temperature detection coverage of up to 4 km total on two branches (2x2Km) of open loop fiber optic sensor cable, in two Thermoplastic SensorLine formats and for hostile SensorTube environments, provides a linear and continuous detection coverage capable of simultaneously and accurately detecting in hundreds of points the heat or temperature increases that can be measured throughout the sensor cable up to 2 km in length per channel, FO fiber optic sensor, with EMI electromagnetic interference immunity, based on the principle of temporal calculus reflectometry (OTDR), by Class 1 laser.
To give redundancy functionality with this model of 2-bed control panel, two units must be placed in a design opposite with two lines, providing total redundancy to the system and temperature measurement from 2 different units.
Punctual detection with sensitivity for every 1.25 meters of fiber optic cable and full length response in less than 10 sg and temperature resolution of 1º C / min.
With capacity for programming 32 zones with respect to lengths.
Variable alarm levels of fixed temperature or with temperature rise compensation algorithm (thermo-velocity) or by negative freezing temperatures, as well as a combination of levels.
It has 2 serial ports and another Ethernet for remote PC connection, RS232 output with its own protocol and another equipped with standard MODBUS interface (Modicon PLC) for integration and / or from the Ethernet port to TG graphic management station through TG license- SENSA
Programmable alarm output relay interface with 32 dry contacts, two of which are intended for System and / or Sensor failure and are not configurable, which can be monitored and connected directly on the analog fire detection system by Medium Modules / Multimodulos monitors.
Requires 24 Vdc power supply according to auxiliary EN-54-4, supplied in wall-mounted cab and also available for Rack 19 mounting (Consult).

Designed to comply with European Directives and EMC compliance EN50082-2 / EN50130-4 (electromagnetic immunity), EN50082-1 ​​(radiation) EN50081-1 (emission), Class 1 laser when evaluated in accordance with EN 60825-1: 2001 and With LPCB and VdS certificate to EN54-5 standards.