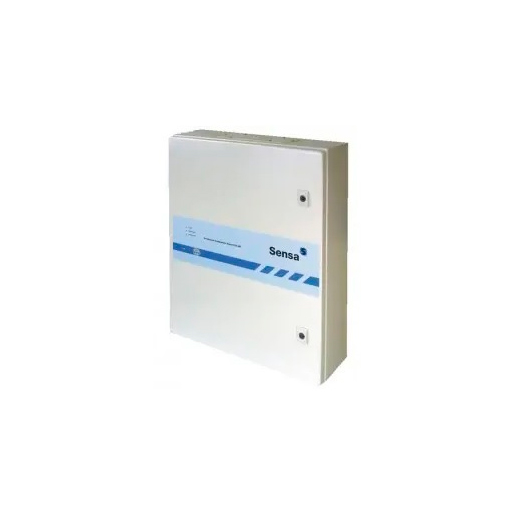 NOTIFIER-332 LTS240SC
Features

SENSA LTS240SC control analyzer unit that provides linear and continuous detection coverage capable of simultaneously and accurately detecting heat or temperature increases that can be measured by the entire sensor cable up to 4 km in length in two points formats Thermoplastic SensorLine and for hostile environments SensorTube, fiber optic sensor FO, with EMI electromagnetic interference immunity, based on the principle of temporal calculus reflectometry (OTDR), using a Class 1 laser.

DUAL INTEGRITY function that allows the connection of the fiber optic cable forming a closed and supervised loop before cable breaks, without interruption of the system by reading both sides of the fiber, providing total redundancy to the system and temperature measurement.
Punctual detection with sensitivity for every 1.25 meters of fiber optic cable and full length response in less than 10 sg and temperature resolution of 1º C / min.
With capacity for programming 32 zones with respect to the lengths of the route.
Variable alarm levels of fixed temperature or with temperature elevation compensation algorithm (thermo-velocity) or if desired by negative freezing temperatures, as well as a combination of the previous levels.
It has 1 RS232 serial ports and another TCP / IP Ethernet for remote PC connection, in addition to RS232 port 2 output equipped with an optional MODBUS interface (Modicon PLC) optional for Modbus integration and / or from the Ethernet port to a workstation. TG graphic management through TG-SENSA license.
Relay interface for programmable alarm outputs with 32 dry contacts, two of which are intended for failure of the System and / or the Sensor and are not configurable, which can be monitored and connected directly on the analog fire detection system through Modules / Multimodule monitors.
Requires 24 Vdc power supply according to auxiliary EN-54-4, supplied in wall-mounted cab, also available for Rack 19 mounting (Consult).

Designed to comply with European Directives and EMC compliance EN50082-2 / EN50130-4 (electromagnetic immunity), EN50082-1 ​​(radiation) EN50081-1 (emission), Class 1 laser when evaluated in accordance with EN 60825-1: 2001 and With LPCB and VdS certificate to EN54-5 standards.