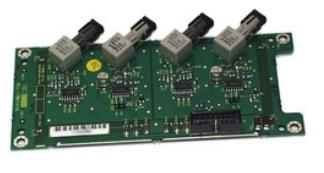 Card to connect ID3000 control panels to the ID2net network using multimode fiber optics

NOTIFIER-50

020-643
Features

Interface card that allows ID3000 control panels to be connected to the ID2net network via fiber optic cable, recommended for distances greater than 500 meters or for industrial environments.
It connects to the 020-647 card. It incorporates a regeneration and signal amplification circuit.
Maximum distance, depending on the type of fiber, between nodes of 3000 meters.
It requires 020-647 and multimode fiber of 62.5 / 125µm with a maximum attenuation of 8dB or 50/125 µm with a maximum attenuation of 4.2dB with ST type connector.