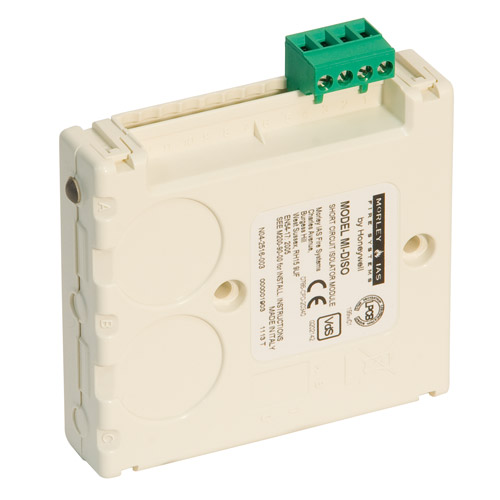 MORLEY-39 MI-DISO
Features

Short circuit isolator module for MorleyIAS analog system for loop protection.
The insulator module works by opening the communications loop in the case of detecting a short circuit in the line or voltage in this lower than 4 V, leaving only the area between two insulator modules out of service.
Its installation is recommended every 20 detectors or addressable modules.
It has a two-color LED (green: flashes in normal conditions; yellow: fixed when a short circuit is detected).
Connection via removable terminals (up to 2.5mm2 section).
Multiple mounting possibilities: On the surface by means of M200SMB or SMB6-V0 box, on DIN rail by means of M200E-DIN adapter or on panel by means of M200PMB support.