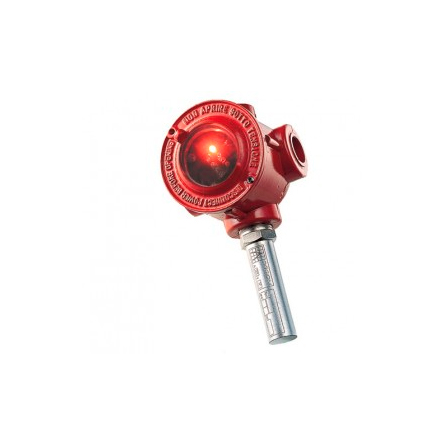 NOTIFIER-389 TMP2TOA2S1A
Features

Self-resetting thermal detector with activation range between 57 ° C mounted in explosion-proof box, ATEX II 2G EEx´f IIc T6, with degree of protection IP65.
Especially suitable for installations with explosive atmospheres, hazardous materials stores and extraction ducts or areas with presence of corrosive elements or condensation vapors.
Suitable for indoor or outdoor.
Compatible with the Notifier analogue exchanges, through an M710-CZR interface module and most conventional exchanges in the market.