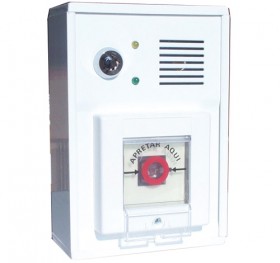 Control unit for emergency doors

NOTIFIER-551

C-2498
Features

Control unit for operation of emergency doors C-2498.
It has indicator LEDs for models with relay and piezo alarm alarm siren.
Unlocking can be done with a key or by breaking the push button glass.
Connection via terminals that support the drive through an external device, such as a control module of an analog system.