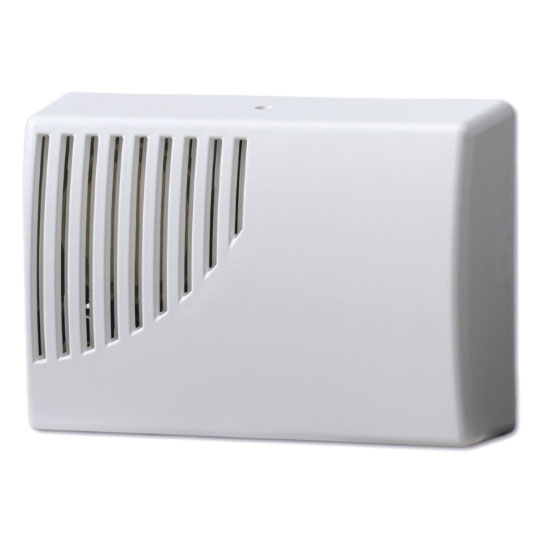 Piezoelectric siren for indoor low profile Grade 3

GE-3

AS210N
- Low profile piezoelectric siren, for indoor use.

Certified for EN50131 Grade 3 installations.
Sound power of 108 dB at 1 m.
It incorporates tamper of box and wall.
Power supply: 9 to 14.2 Vdc.
Consumption in alarm: 130 mA.
Dimensions: 160 x 110 x 44 mm.
Operating temperature: -25 to + 55 ° C.
White plastic ABS case.

Laboratory certification EN50131 grade 3