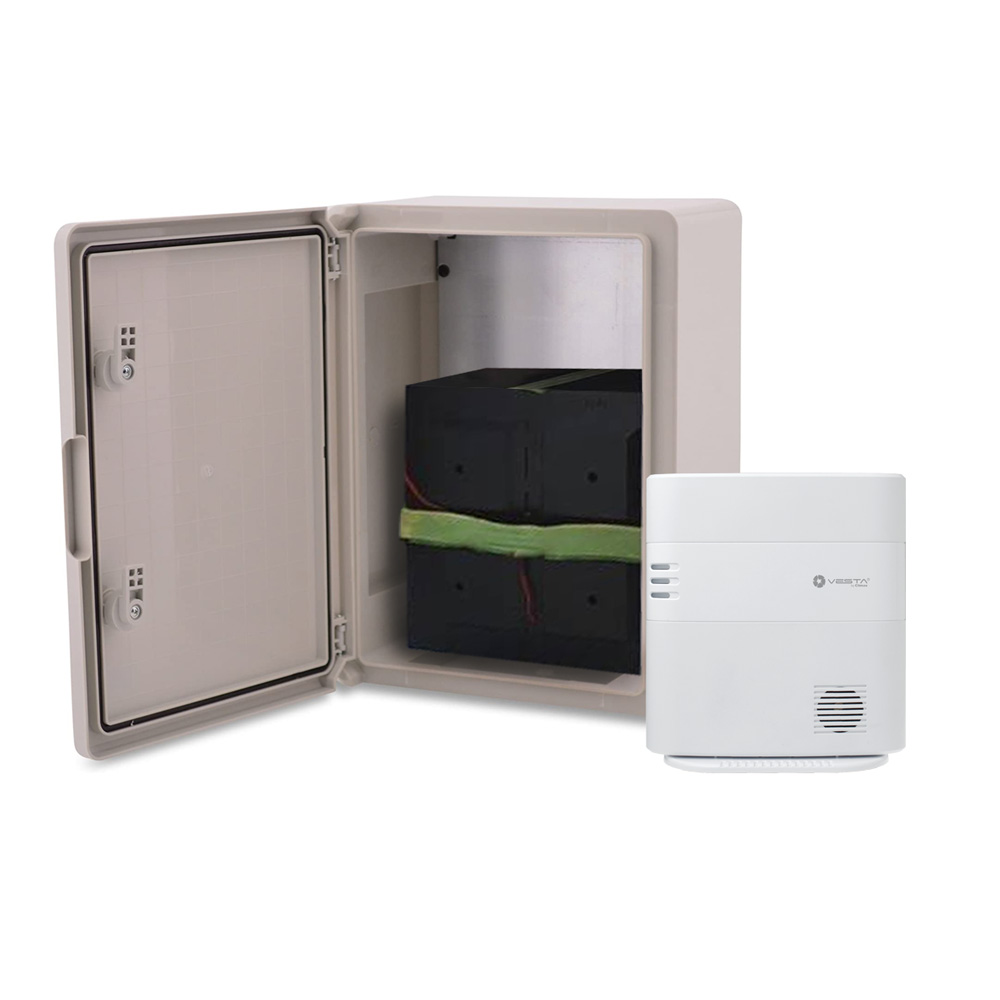 VESTA 2G kit
VESTA-327
VESTA-327
VESTA 2G kit including:

1x VESTA-046N: IP Ethernet + 2G home security control panel with 320 radio zones. 320 users. 8 partitions. Amplified quick connection for external GPRS antenna (not included, VESTA-274 recommended). Prepared to support high capacity external battery (DEM-14M-BACKUP and DEM-7M-BACKUP). Includes fast Mini USB connector to connect external organic battery. Grade 2

1x DEM-334: Halogen-free, UV resistant, plastic enclosure with door, IP65 and IK08 protection
1x DEM-14M-BACKUP: 6V/1000Ah 6000W external battery (total duration 10 months with full access to user and installer APPS).
Note: 100% cloud connectivity for notifications, remote arming and disarming via app. Total control through user application and installer
Repair services and technical support
No worries: 15 days right of withdrawal
Secure transaction