SAFETY SMOKE GENERATOR VIA RADIO FOR VESTA SYSTEM
VESTA-156
NEBULAVESTA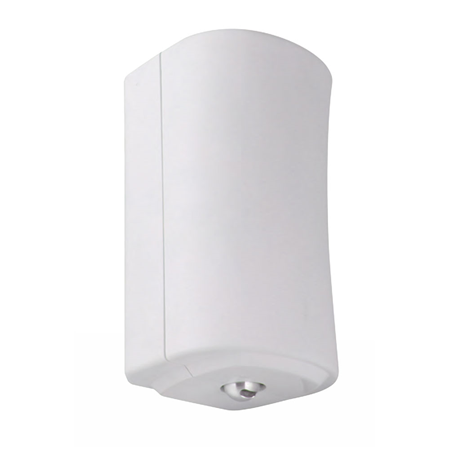 Safety smoke generator for VESTA system
A system consisting of a single body with DIO-52 interface
Ideal for saturating a room of approximately 150 m³
The smoke generated is certified non-toxic*
Saturation capacity around 100/130 cubic meters, delivery time 25 seconds
Installation without electrical connections
Battery life up to 4 years**
Capsule life of 5 years
Piezoelectric siren of programmable duration
360° adjustable nozzle
Exit hole with the anti-screw template
Smoke cartridge with safety systems
NYLON housing filled with GLASS for high performance
Metal nozzle for perfect resistance to high temperatures. *Tests carried out by a specific qualified laboratory with certification release. **Actual duration depends on conditions of use, operating environment and alarm cycles.
ESTIMATED DELIVERY: 1 TO 5 BUSINESS DAYS (DEPENDING ON THE COUNTRY)
Repair services and technical support
No worries: 15 days right of withdrawal
Secure transaction