VESTA Alarm System is the most complete and versatile alarm system on the market since its launch in 2020. It stands out from other security alarms for its innovative features: it has the latest technological innovations in communication (Ethernet, 2G, and 4G), a wide range of CCTV, Intrusion, and IoT devices, and a total of 160 zones. It also incorporates the Z-wave module, which allows home automation elements to be connected, create rules, and link the alarm with the Alexa assistant and Google Home.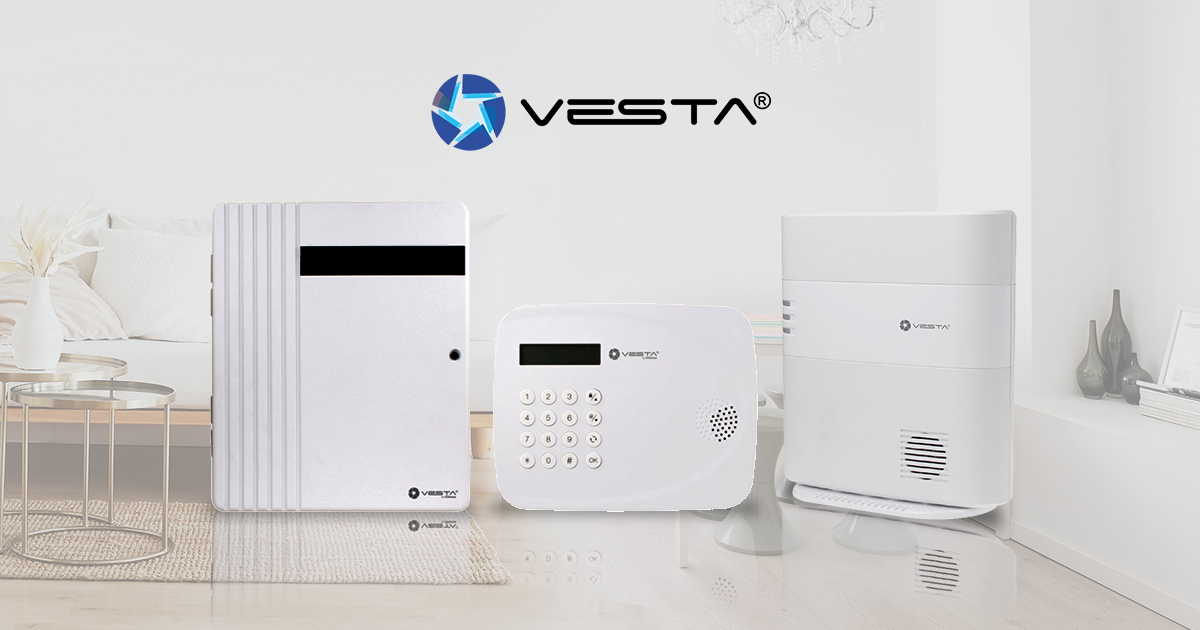 An increasing number of contractors and professionals in the sector are opting for the VESTA alarm system, which is why, from By Demes, we will share 10 reasons to choose VESTA: the best Alarm System on the market.
1. Innovation
The VESTA alarm is the latest-generation system. It is the most innovative brand in home security alarms, medical alarms, home automation systems and has a wide range of accessories.
2. Versatility
It has the most complete range of products, made up of more than 50 devices, offering a comprehensive solution with a high level of security, making it one of the best home alarms.
3. Technology
It has a domotic and automated system, offering the most innovative and advanced devices on the market, among its features are Z-Wave / Zigbee connection and integration with the best home automation and IoT devices.
4. Energy saving
It allows the optimization of energy resources and greater efficiency in the security system, thanks to the immediate analysis and control offered by the various integrated devices and programmable automatic functions.
5. Remote control
Can be controlled through the website and the VESTA app. It allows remote and immediate management of the security and video surveillance system as well as smart home devices.
6. Security
To certify rigorous compliance with legal requirements (UNE-EN-50131), VESTA's IP radio and stand-alone control panels are certified in Grade 2 security systems, medium risk, while the hybrid control panel obtains Grade 3 certification, which is essential for high-risk spaces.
7. Integrated management system
It allows the integration of the alarm system and cameras with video analysis, thanks to the possibility of easily adding up to 6 Dahua IP cameras (with firmware higher than 2019), being able to see live what is happening, and even receive a 15-second video sequence during an alarm.
8. Compatible with the video door entry system
Thanks to the VESTA video door entry system, it is no longer necessary to have an indoor screen. Now you can see and talk to the person who is calling the video door entry system through the phone, even when the caller is not at home.
9. Compatible with Alarm.com
With the aim of offering a pioneering solution for intelligent management of the complete alarm system for homes and businesses, VESTA and Alarm.com have developed together both intelligent platforms, enabling the optimization of internal processes.
10. Revolutionary system
VESTA adapts to customer needs, that's why it has integrated the SALTO smart lock, which allows remote control and management, as well as the battery-powered panel, 100% autonomous Grade 2 for those installations where there is no electricity supply or ADSL/FIBRE internet and the Grade 3 hybrid panel.
For further information, fill out our contact form, our excellent sales team will assist you as soon as possible.