News
Always up-to-date on information
Anti-theft Smoke Alarm: what is it, how does it work and which one to choose?
Anti-theft Smoke Alarm: what is it, how does it work and which one to choose?
The anti-theft smoke alarm systems are a growing trend among alarm installers and owners, thanks to their high effectiveness in home and business intrusion situations. That's why By Demes has the most reliable device on the market: the VESTA anti-theft alarm smoke. We will explain what it is, how it works, and which one to choose. What is the VESTA anti-theft alarm smoke? The innovative VESTA Alarm System presents the NebulaVESTA security smoke generator (Ref. VESTA-156), a device that stands out for its high reliability when it comes to preventing a theft or an occupation. It is capable of saturating the environment where it is located thanks to the anti-theft smoke curtain that completely prevents visibility. In this way, it is impossible to operate inside the room in which it is located. The installation of the Nebula VESTA device offers several advantages: Compatibility with the VESTA Panel Saturation of 150 m3 in 30 seconds is possible. Small footprint, low installation costs, and ease of use Includes a full smoke load by default Radio module and integrated relay inputs and output, as well as a siren with wall tamper Remote activation possible, from the ARC or SmartHomeSec App Battery-powered, with a service life of up to 4 years Non-toxic smoke certified to ensure compliance with essential safety requirements Activation according to rules assigned in the VESTA Panel Possibility of activation by verified alarm (magnetic, magnetic, and PIR jump, etc.) How does the VESTA smoke generator work and how is it configured? The Nebula VESTA device can be activated in three different ways: by manual and remote activation of the smoke generator via a button, by automatic activation, and by activation according to preset rules (time, other activated devices, system status, etc.). Its operation is simple and effective at the same time, since when the system alarm detects an irregularity and activates the operation of the device. It is then that the anti-theft smoke starts to be generated and the intruder will have no choice but to flee. The configuration of the products in the smoke burglar alarm range by the installer is relatively simple. To do this, a series of simple steps must be followed through the SmartHomeSec App. To understand in more depth how the Nebula VESTA smoke generator works and is configured, we share a video tutorial: What to take into account when choosing an anti-theft smoke alarm? When purchasing an alarm system and burglar alarm smoke device, it is essential to be guided and advised by the salesperson assigned to you. However, it is important to pay attention to the certification of the alarm system and its devices. The VESTA Alarm System, for example, has Grade 2 and Grade 3 control panels that strictly comply with current regulations. As for the anti-theft smoke generator, another key aspect is to make sure that the contents are not toxic for people, as is the case with Nebula VESTA, which complies with all the UNE certifications required for this type of device. We will also look at the expiry date to know when to renew it. Finally, we will look at the size of the area to be protected, in this way we will ensure that the cartridge will act adequately in the area to be protected. For example, with the VESTA-265 cartridge, we can cover between 100 and 130 m3. Cases of application of anti-theft smoke We can use the Nebula VESTA smoke generator device in different types of spaces, such as restaurants, shops, offices, caravans, or homes. If you have any doubts, we advise you to consult your assigned sales representative for personalized advice. For more information, please use the By Demes contact form, our excellent sales team will get back to you as soon as possible.
By Demes, new Aeotec home automation distributor in Spain and Portugal
By Demes, new Aeotec home automation distributor in Spain and Portugal
By Demes, a leading provider of security and IoT devices is the new distributor of Aeotec, a Z-Wave home automation manufacturer with extensive experience in IoT. The devices offered by Aeotec combine security, quality, and comfort, as well as the intelligence of the software-led, able to adapt to the different spaces of each home. Aeotec home technology Aeotec was founded in 2006 as "Aeon Labs" in Silicon Valley (California, USA) and focuses on intelligent automated electronics. Importantly, at the end of 2018, the brand acquired Popp & Co, the German brand founded in 1930 by Heinrich Popp. Today, the brand is supported by Aeotec Group companies and staff from Europe to Asia, and through its partners in Australia and the United States. Aeotec's various solutions combine intelligent software developed by the brand itself, as well as an extensive portfolio of Aeotec products. The technology combines Gen5, which uses the Z-Wave Plus 500 series, Gen7, which uses Z-Wave Plus 700, S2 for enhanced security of Z-Wave devices, and SmartStart pairing technology. The following solutions are currently available: - Hub Series - Controller Series - Intelligence Series - Operator Series Aeotec, compatible with the main intrusion brands Another interesting aspect offered by Aeotec is the compatibility and integration with two major Intrusion Systems available from By Demes: the VESTA Alarm and Alarm.com Alarm solutions. It is therefore possible to combine the latest IoT functions with the advanced home and business protection offered by both intrusion brands. For more information, please use our contact form, our excellent sales team will get back to you as soon as possible!
SimAlarm Alarm SIM Card: benefits and activation
SimAlarm Alarm SIM Card: benefits and activation
The distribution agreement between CSL and By Demes gives customers access to the latest products and solutions, including: the CSL router, signal analysers and the Sim Alarm SIM Card. SimAlarm, the best management platform for Sim Cards SimAlarm is a global provider specializing in connectivity for professional security and IoT systems. SimAlarm's platform is currently the clearest and most efficient platform on the market, allowing you to manage the registration and subscription of devices, including Sim Card surveillance cameras. Features of the Sim Card Among its features are the security system (Private APN and VPN), the static IP, and the M2M professional SIM category. The Sim card has flexible tariffs adapted to the needs of each customer. Among its data packages are plans ranging from 1MB to 500GB. Another interesting attribute is that it is completely free of advertising and restrictions, in addition to having Global Roaming. All these details make Simalarm the best type of sim card on the market. The advantages of using the best Sim for Alarm on the market The Sim card currently has the best M2M connection for security and has the following advantages: - Greater resilience, as it has a 4G signal on all major phone networks. - The connectivity is secure and specific, making it the most secure on the market. - It makes use of all available technologies (2G, 3G, 4G). - Data flexibility, plans are tailored to the customer. - It is possible to increase or decrease your rates depending on the specific needs of each customer. How to activate the Sim Card? The activation of the Sim card is very simple, and is done in three easy steps: Buy the card Log in to simalarm.eu with the access data. Select the desired plan and activate the SIM card If, after reading this article, you would like to purchase the product or would like more information, please use the By Demes contact form and our excellent sales team will get back to you as soon as possible.
The all-in-one Medical Alarm from VESTA
The all-in-one Medical Alarm from VESTA
VESTA offers an all-in-one medical alarm solution, a telecare system that protects the elderly. This system improves the quality of life of the elderly by ensuring their safety both indoors and outdoors, in complete autonomy. The complete range of these alarm systems for the elderly includes elderly care, home security, emergency monitoring, energy consumption management, lifestyle monitoring, home automation, and visual verification monitoring. It is probably the most complete solution on the market as it generates a high level of confidence and security, allowing seniors to live a protected and carefree lifestyle. 1. Mobile Pro : Indoor and on-the-move medical alarm system with high precision location system VESTA's MOBILE PRO range provides greater comfort and peace of mind, as people who own this range of alarm systems for the elderly can be geolocated anywhere, thanks to the online platform and app "My GPS Alert" offered by VESTA's own system. This system has multiple benefits, such as a high sensitivity built-in microphone and powerful 3W speaker, as well as fall detection, improved location accuracy with GPS and Wi-FI technologies and pre-recorded voice message among many others that you can discover in VESTA's complete Medical Alarm Catalogue. How do caregivers and family members locate the elderly person? Geolocation information is available on VESTA's online platform as well as on the "My GPS Alert" application mentioned above. In addition, the report with all the user's location information can be accessed via smartphones. It should be noted that the system is compatible with VESTA's personal alarm bracelet, pendants or panic alarm. In turn, the medical alarm will be triggered by a person by pressing the warning button, or by a sensor when it detects a fall Once activated, a communication channel will be opened between the person and the monitoring station. Users can speak through the pendant as a speaker phone with microphone included, such as the VESTA-081 voice communicator. Or the VESTA-197 wrist transmitter. 2. MX Series: Medical and Intruder Alarm With the MX Series, you will increase your peace of mind both inside and outside the home by offering comprehensive medical and remote care and efficient security functions. When the yellow button is programmed as a security button, the system can serve as an intruder alarm, thus protecting your home and property. When you return home, you can press the yellow button and its pendant button to disarm the security system and turn it back into a medical alarm. The MX Series is positioned ahead of traditional medical alarms in technology, flexibility, and versatility. 3. GX Series: Advanced Telecare System with Voice Control and Automation Rules VESTA's GX Series is a comprehensive VESTA Medical Alarm solution for wellness and personal safety, bringing together medical health monitoring and personal alarms for seniors to keep them safe in their own homes. It is compatible with Bluetooth medical devices and features telecare alarm functions including voice recognition, emergency monitoring, inactivity, monitoring capabilities, voice control, and home automation. Benefits also include compatibility with voice assistants such as Alexa and Google Home, as well as a voice alert function that will alert you to potential events. A true smart alarm that you can discover in our catalogs. 4.Application cases The VESTA Medical Alarm is a solution applicable to various locations such as retirement homes, homes for the disabled, homes and single-family residences for the elderly and disabled, day and care centers, hospitals, rehabilitation centers, ARCs, and control centers for signal reception. For more information, please use the By Demes contact form. Our excellent sales team will get back to you as soon as possible.
VESTA's motorhome and truck alarm system: a solution for transport and freight
VESTA's motorhome and truck alarm system: a solution for transport and freight
The VESTA Alarm presents a complete solution to protect cargo and equipment in the transport and goods sector. A solution that manages to solve the problem suffered every year by transporters and their passengers. Every year, the loss of goods on the road amounts to billions of euros in the form of theft, fire, and damage to cargo for various reasons. VESTA Smart Transport, the best alarm for motorhomes and trucks The solution is perfectly adapted to the protection needs to be covered. Thus, VESTA offers different types of alarms for motorhomes and trucks, based on three different kits that can be adapted and adjusted to the needs of each particular transport: The Basic Kit consists of the main panel, a multi-detector, and the Global Roaming Sim Card. The Complete Kit is composed of the Basic Kit, but, in addition, a vibration detector, a remote control, an outdoor siren, and a magnet are added. Finally, the most complete of all, the Pro Kit, consists of all the above devices plus a smoke activation output, a smoke canister, and a smoke canister fixing bracket for vehicles. More and more professionals in the sector agree that it is one of the best burglar alarms for motorhomes, trucks, and even boats. Advantages of using motorhome and truck alarm system: - Easy installation, thanks to a quick setup, requires no wiring between the driver's cab and the cargo trailer. - Battery life of up to 4 years of the devices - VESTA Smart Transport consumes very little power from the main panel (0.3Ah). - It has a long autonomy due to its low power consumption, as it can be used without battery charge for about 27 days. - It offers security, as it is an anti-intrusion system with instant notifications in the event of an alarm. - It is capable of notifying and visualizing the status at the moment and even having control of the alarm, temperature, or smoke, sending information in real-time. - Ease of use. It can be remotely armed and disarmed by remote control and/or SmartHomeSec App. - Thanks to the motion detection alarm inside the cargo trailer you can prevent theft. - It also has a smoke detection alarm with instant notification to the user, to prevent possible fires and thus avoid loss of goods or the transport itself in the case of a truck fire. - In the event of a temperature change that is out of line with the preset temperature, you will be notified in order to prevent damage to the load and thus maintain greater control and quality. - Simplicity. 12V main panel power supply (with the possibility of powering directly from the 12V output). - Option of being able to manage different vehicles by the same user (same app user and remote control), i.e. ease and freedom of control. - Last but not least, with the CSL-SIM global roaming card, the control panel will be connected regardless of limits or borders, thanks to the multi-operator M2M technology. Where can the VESTA alarm be installed? VESTA Smart Transport is a solution for different types of transport and goods. It can be installed in trucks, vans, motorhomes, caravans, caravans, boats, and other goods transport vehicles. It is also possible to use this alarm in solar panel installations and very low voltage (12V) installations. For more information, please use the By Demes contact form, our excellent sales team will get back to you as soon as possible.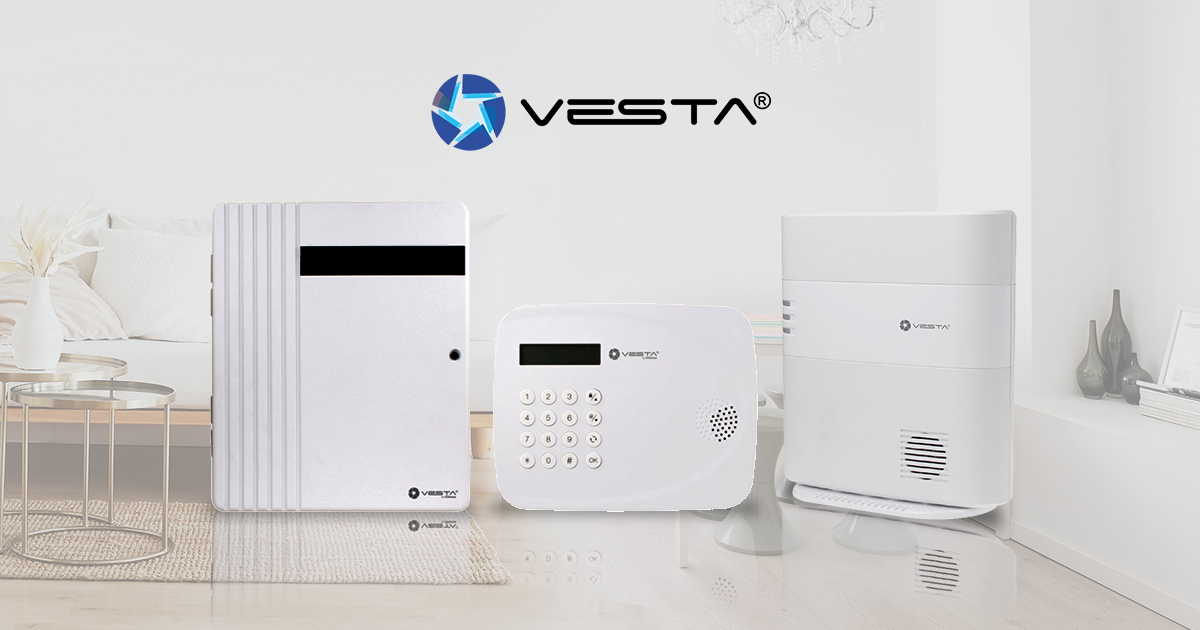 10 reasons to choose VESTA: the best Alarm System on the market
10 reasons to choose VESTA: the best Alarm System on the market
VESTA Alarm System is the most complete and versatile alarm system on the market since its launch in 2020. It stands out from other security alarms for its innovative features: it has the latest technological innovations in communication (Ethernet, 2G, and 4G), a wide range of CCTV, Intrusion, and IoT devices, and a total of 160 zones. It also incorporates the Z-wave module, which allows home automation elements to be connected, create rules, and link the alarm with the Alexa assistant and Google Home. An increasing number of contractors and professionals in the sector are opting for the VESTA alarm system, which is why, from By Demes, we will share 10 reasons to choose VESTA: the best Alarm System on the market. 1. Innovation The VESTA alarm is the latest-generation system. It is the most innovative brand in home security alarms, medical alarms, home automation systems and has a wide range of accessories. 2. Versatility It has the most complete range of products, made up of more than 50 devices, offering a comprehensive solution with a high level of security, making it one of the best home alarms. 3. Technology It has a domotic and automated system, offering the most innovative and advanced devices on the market, among its features are Z-Wave / Zigbee connection and integration with the best home automation and IoT devices. 4. Energy saving It allows the optimization of energy resources and greater efficiency in the security system, thanks to the immediate analysis and control offered by the various integrated devices and programmable automatic functions. 5. Remote control Can be controlled through the website and the VESTA app. It allows remote and immediate management of the security and video surveillance system as well as smart home devices. 6. Security To certify rigorous compliance with legal requirements (UNE-EN-50131), VESTA's IP radio and stand-alone control panels are certified in Grade 2 security systems, medium risk, while the hybrid control panel obtains Grade 3 certification, which is essential for high-risk spaces. 7. Integrated management system It allows the integration of the alarm system and cameras with video analysis, thanks to the possibility of easily adding up to 6 Dahua IP cameras (with firmware higher than 2019), being able to see live what is happening, and even receive a 15-second video sequence during an alarm. 8. Compatible with the video door entry system Thanks to the VESTA video door entry system, it is no longer necessary to have an indoor screen. Now you can see and talk to the person who is calling the video door entry system through the phone, even when the caller is not at home. 9. Compatible with Alarm.com With the aim of offering a pioneering solution for intelligent management of the complete alarm system for homes and businesses, VESTA and Alarm.com have developed together both intelligent platforms, enabling the optimization of internal processes. 10. Revolutionary system VESTA adapts to customer needs, that's why it has integrated the SALTO smart lock, which allows remote control and management, as well as the battery-powered panel, 100% autonomous Grade 2 for those installations where there is no electricity supply or ADSL/FIBRE internet and the Grade 3 hybrid panel. For further information, fill out our contact form, our excellent sales team will assist you as soon as possible.
SmartRetailSec retail security system: CCTV, Access Control, IoT and Alarm
SmartRetailSec retail security system: CCTV, Access Control, IoT and Alarm
The retail sector continues generating most of its income in physical establishments, despite the pandemic situation caused by Covid-19. Meanwhile, the rate of losses attributed to theft or staff errors continues to rise. The joint implementation of CCTV, Access Control, IoT and Alarm systems has proven to be the most effective solution. For this reason, By Demes introduces the SmartRetailSec retail security system: a global solution that optimizes daily operations, improves the customer experience and allows a unified control of all security and home automation systems. The importance of security systems in shopping centers, supermarkets and stores The main cause of losses in the retail sector is due to thefts committed by customers and employees. Although most establishments currently already have a video surveillance system, it is not so common for them to be complemented with intrusion or access control systems, which significantly reduces their effectiveness in preventing theft. It is also important to consider the resources that are allocated to the different daily operations carried out by the staff, in general those operations that are more complex to automate separately, such as access control to warehouses and changing rooms, light control, control of air quality, cold storage status, connection and disconnection of the alarm, etc. In most cases, these operations are not centralized. On the other hand, we must also consider the change of habits by the consumer, who expects an increasingly satisfactory shopping experience. That's when the implementation of home automation through IoT devices comes into play. SmartRetailSec Global Ecosystem Solution Unifying security and IoT management in the retail sector is now possible thanks to the SmartRetailSec solution. It is applicable to shopping centers, department stores and supermarkets, but also to clothing stores, restaurants and conventional stores. It includes VESTA, Grade 2 panels, sensors and IoT devices, but it is also possible to integrate and automate third-party devices with the IoT Z-Wave protocol with SmartRetailSec. Another key aspect is the integration with Dahua video surveillance cameras and the new SALTO Systems access control devices. We can automate a wide variety of functions: authorize staff to open the store by geolocation, verify the occupancy status before allowing customers to enter certain areas, or configure scenes to turn lights on and off when arming or disarming the alarm system. We can also configure an effective access control of the workers through a mobile device or tag, keep the log of the openings and control the temperature of the cold rooms or the air quality. Advanced functions with live reports to the ARC and the control center of all stores, accessible from the same mobile device. This results in costs reduction, use of less resources and employee time, and at the same time improving competitiveness. For more information fill in the By Demes contact form, our excellent sales team will assist you as soon as possible.
Cold storage rooms: How to control the temperature?
Cold storage rooms: How to control the temperature?
Cold storage rooms are spaces that have been specially designed for manufacturing and preservation. For this application, it is necessary to offer some conditions that require professionals to look for devices and thermometers that help measure and control the temperature in an effective way. By Demes presents the solution of temperature control from VESTA, designed to protect sensitive products in cold storage rooms, freezer coolers, general storage, and others. Types of cold storage rooms First of all, there are two types of cold storage rooms: the ones for refrigeration and the freezer ones. The refrigeration chambers are also known as "positive temperature refrigeration chambers" and usually maintain the temperature between 10ºC and 0ºC, and are generally used to store fresh food. On the other hand, freezing chambers or "negative temperature refrigeration chambers" have an average range between 0ºC and -28ºC, sometimes lower, and they are more common for food freezing or preservation of biological material. In these cases, the solution from VESTA is a full and indispensable tool to control the temperature in an effective way, and can be used for the following: Food storage and preservation Storage and preservation of biological products Wineries and winemaking facilities Production of medicines Cigars cava Maintenance of server room Storage of tools and other electronic materials. Devices of control in refrigeration system from VESTA The new solution of temperature control from VESTA is the product launch of the most innovative and complete solution from By Demes for control in the refrigeration systems. It is effective in temperature ranges between +50ºC and -20ºC, it has an accuracy and reliability of ±1°C, it can be installed in refrigeration chambers, freezing chambers, and also in external areas. How does it work? The system, controlled by the main panel, such as the panel VESTA-046 or the panel VESTA-047, is directly linked with the sensor with temperature probe VESTA-158 or the compact sensor of temperature VESTA-157. In this way, it is possible to receive information in real-time, make an exportable event log for up to 14 days and set an alarm that prevents abnormal temperatures from occurring, which could possibly damage sensitive products. But, also, it is possible to activate devices autonomously, such as switching on an emergency compressor by means of a switch. Other advantages of these solutions for temperature control from VESTA are the simplicity and quick installation (don't require more than 8 minutes), the convenience of alerts, which can be set up through the VESTA App itself or a phone call through GSM, also their functionality, no wiring is required. For further information, fill out our contact form, our excellent sales team will assist you as soon as possible.
VESTA Grade 3 Alarm
VESTA Grade 3 Alarm
The installation of a Grade 3 Alarm System is mandatory in certain types of businesses and stands out for the high level of protection they offer. From By Demes, the leading distributor of intrusion products in Europe, we will explain what a Grade 3 alarm is, in what type of businesses they should be installed and some of the most relevant technical characteristics. We will also introduce one of the most anticipated releases: the VESTA Grade 3 Hybrid Alarm What is a Grade 3 alarm? A certified alarm system in Europe must meet the requirements set by the different UNE Standards that establish the grade and characteristics of its devices. Thus, there are different levels of security: Grade 1: low risk Grade 2: low-medium risk Grade 3: medium-high risk Grade 4: high risk Therefore, a Grade 3 alarm is one that is used in cases of medium / high risk and that complies with the UNE 50132 Standard and the UNE-EN 50131 Standard. Businesses that must have a Grade 3 alarm NSAI | National Standards Authority of Ireland and Guidelines for EN 50131 Certification state requirements for the Grade 3 alarms Examples of businesses that are required to install a Grade 3 Alarm: Lottery Administrations Casinos, Bingo halls and Game machine rooms Service Stations and Fuel and Fuel Supply Units Jewelers and Silversmiths Antique Stores and Art Galleries Service stations Credit Institutions and other Business Units and Cash Storage Betting Offices Private Security Companies Pharmacy Technical characteristics of a Grade 3 Alarm Grade 3 alarms must meet certain technical characteristics and the following criteria: Two-way connection with an ARC or Control Center Installation of an Intrusion System Installation of a CCTV System Anti-masking system detector VESTA Grade 3 Hybrid Alarm System The VESTA Hybrid Alarm has been the most anticipated launch of this 2021. Considered one of the best Grade 3 alarms, it allows having wired zones and via F1 radio, with connection to ARC via IP and GPRS. It is compatible with more than 40 Z-wave Plus and Zigbee devices for automatic control of their installation and integration with other manufacturers. It features advanced automation and home automation management functions. It is important to note that it has 16 zones on the board with the possibility of expansion through zone expanders. It also has great wiring flexibility and selection of resistance values for each zone from the installer platform / APP. By Demes has three models of control panels, with the latest communication technologies and a built-in IP module: 2G + IP hybrid alarm (VESTA-111) 4G + IP hybrid alarm (VESTA-112) Hybrid alarm 4G + IP + WIFI + Z-WAVE + ZIGBEE (VESTA-113) The VESTA Grade 3 alarm incorporates an F1 868Mhz radio receiver. It integrates with Dahua IP cameras and allows the programming of up to 100 automatic rules. All this with extreme comfort and flexibility in methods of communication of events and photographs with ARC. Contact us through our contact form to receive more information. Our sales team will assist you as soon as possible!
Impact detector or seismic detector?
Impact detector or seismic detector?
Inertial detectors are devices that allow us to immediately warn of a possible intrusion. There are different types for multiple applications. However, which one to install? The new European standard UNE-EN 5011-2-8 specifies certain requirements and, thanks to this, we can know when to choose an impact detector or a seismic detector. At By Demes, the leading distributor of intrusion products in Spain, we will explain what they are, when to use them and we will introduce the novelties from Alarmtech manufacturer, a world specialist in the manufacture of this type of device. What is an impact detector? An impact detector (also known as a vibration sensor or impact sensor) is an inertial magnetic detector that allows to perceive an attack on a physical barrier, such as a door or a window. Alarmtech Grade 3 DEM-716 (CD 475) Shock Detector The Alarmtech DEM-716 (CD 475) impact detector performs accurate and reliable monitoring against attacks by power tools and protects against attacks from cutting tools, such as the saber saw. The detection radius is up to 3 meters, shows a high resistance to false alarms and has the EN50131 Grade 3 certificate. It is ideal for protecting very high risk spaces. It can be installed on windows or doors, but also on a concrete wall if we have the DEM-683 (MP 500) installation plate from Alarmtech. What is a seismic detector? The seismic detector (or seismic sensor) does not have a European standard. However, although it performs a very similar function to impact detectors, this type of device captures vibrations and sound oscillations, being appropriate for drilling attacks (thermal lances). Some examples may be safes, vaults or ATMs. Alarmtech Grade 3 DEM-682 (VD 500) Seismic Detector The DEM-682 (VD 500) seismic detector from Alarmtech is a reliable and robust solution against attacks from explosives, thermal tools and mechanical tools such as circular saws, emery boards or diamond bits. It is approved in banking and by different manufacturers of ATMs, protecting safes, gunsmiths, metal filing cabinets, ATMs or concrete walls. It is suitable for Grade 3 installations. It is a detector with high immunity to environmental disturbances, thanks to the possibility of being able to configure its sensitivity and type of object through DIP switches. It must be installed firmly, avoiding joints in the material. As in the previous case, to install on concrete and brick walls it is advisable to have the DEM-683 (MP 500) installation plate from Alarmtech. The Alarmtech DEM-680 (WH 400) enclosure can also be used to maintain proper humidity. . For more information on Alarmtech shock detectors or seismic detectors, do not hesitate to contact By Demes using the contact form. Our sales team will assist you as soon as possible.