1 free SIM card in your panels or modules VESTA, HONEYWELL, PARADOX, EBS, PYRONIX, DSC and VISONIC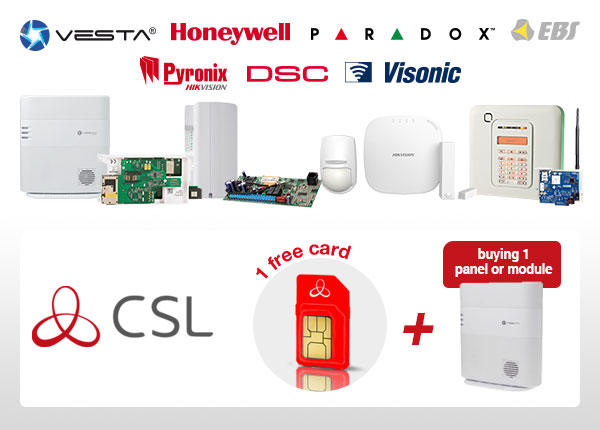 The best M2M connection for great intrusion brands
CSL WORLDSIMS ROAMING 4G FOR GPRS COMMUNICATION DEVICES
By Demes Group also offers you the CSL connectivity service of its security systems, with multiple advantages:
Ease, by not having to acquire it through another telecommunications provider..
Convenience, by receiving advice, attention and support directly from the No. 1 electronic security distributor.
Self-management, by not depending on operators to activate or deactivate cards.
Reliability, by obtaining the optimal connection of the main world operators through an expert brand in communications and adapted to security equipment.
Profitability, through the loyalty and discount program, having the best service at the most competitive price and facilitating administrative procedures.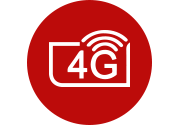 EVEN HIGHER ENDURANCE, USING 4G ON ALL MAJOR NETWORKS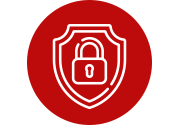 SAFE AND SPECIFIC CONNECTIVITY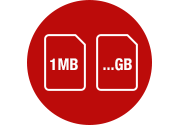 DATA FLEXIBILITY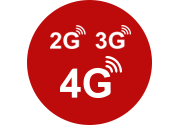 USE OF ALL TECHNOLOGIES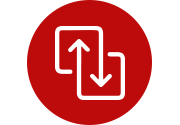 POSSIBILITY TO INCREASE OR DECREASE FLEXIBLE RATES

HOW TO ACTIVATE SIM CARDS?
SIM ALARM is the simplest and most intuitive platform on the market, which allows you to manage the registration and recurrence of your cards for your security and CCTV devices.
Registration process
Buy CSL-SIM By Demes SIM card
Access simalarm.eu with access data:
User: billing e-mail
Password: customer number (CLXXXXXX)
Select the desired plan and activate the SIM using the ICCID card
Plans

We have two competitive rates, depending on the needs of each client and the connectivity necessary for each panel: the basic rate for different data plans, and the PRO rate, which also includes calls and SMS, to cover connection data failures.
Basic plan | Plans to suit any need
PRO plan | Data plans + 5 minutes calls + 20 SMS*
* PRO rates will be available on simalarm.eu from May 2021
PROMOTIONAL CODE: EN220421
Retail prices, VAT is not included.Exclusive offer in online store and valid for a limited time
______________________________
Contact our sales department for more information