2 months of free CSL connectivity
with the purchase of any VESTA, PARADOX or EBS control unit or module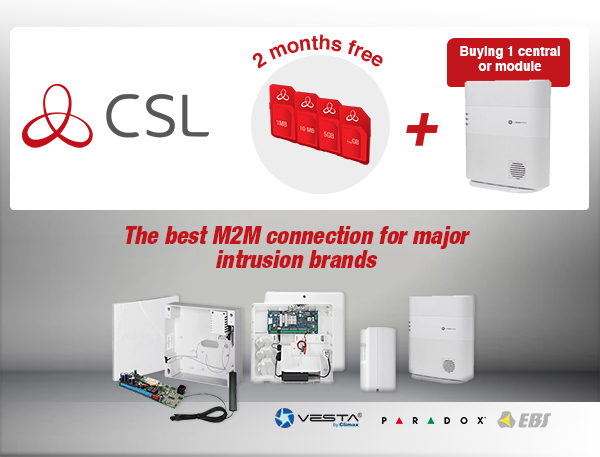 CSL WORLDSIMS ROAMING 4G FOR DEVICES WITH GPRS COMMUNICATION
THE BEST M2M CONNECTION FOR SECURITY IS NOW POSSIBLE WITH CSL AND OUR EXCLUSIVE DISTRIBUTION.
Now By Demes Group also offers CSL connectivity service for security systems, with multiple advantages:
Ease, not to have to buy it through another telecommunication provider.


Convenience, to receive advice, attention and support directly from the electronic security distributor nº1.


Auto management, so as not to depend on the operators for the activation or deactivation of the cards.


Reliability, to obtain the optimal connection from the main world operators through an expert brand in communications and adapted to security equipment.


Cost effectiveness, for the loyalty and discount program, with the best service at the most competitive price and facilitating administrative procedures.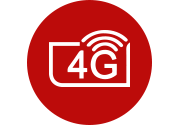 STRENGTH EVEN HIGHER, GOING TO 4G ON ALL MAIN NETWORKS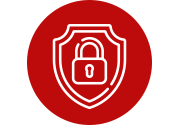 SAFE AND SPECIFIC CONNECTIVITY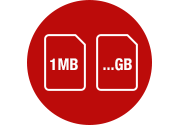 DATA FLEXIBILITY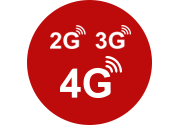 USE OF ALL TECHNOLOGIES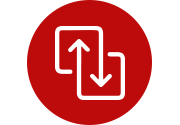 POSSIBILITY TO INCREASE OR DECREASE FLEXIBLE RATES
SIM CARD MANAGEMENT PLATFORM
SIM ALARM is the simplest and most intuitive platform on the market, which allows you to manage the registration and recurrence of your cards for your security and CCTV devices.
Features
Security (Private APN and VPN)
Static IP
Professional M2M SIM
Flexibility and adapted rates
Packages from 1MB up to 500GB
Without advertising / restrictions
Global Roaming (OME, NOS and Vodafone, Movistar, Orange)
Advantages for the installer or sub-distributor
Discount on the PVP
Up to 10% rewards
Card management: activation and deactivation, cancellation of subscriptions and verification of the activation status
Management of plans
Registration process
Purchase of the By Demes CSL-SIM card
Access simalarm.eu with access data:
User: billing email
Password: customer number (CLXXXXXX)
Select the desired plan and activate the SIM
For more information on previous solutions, you can download our flyers or watch videos on our YouTube channel
PROMOTION CODE: EN230720
Sales prices to the public VAT not included. Offer valid until 31 August 2020 or until end of stock.
Installers: When selecting a plan in SIMALARM, you will have to make the payment for the first month and the next payment will be delayed 2 months (Our offer time).

Sub-distributors: You will not be billed for the first 2 months, you will only be issued after the 3rd month.
The promotion code to enter in the SIMALARM platform will be sent by your order manager, after the purchase of the central or By Demes module.

______________________________
Consult the conditions and discounts with our sales office.