EASTER CALENDAR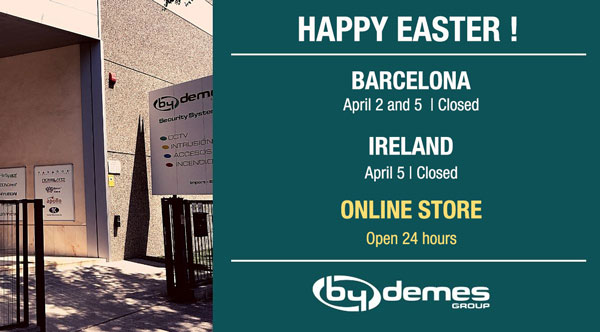 We inform you that, because of the Easter holidays , Barcelona facilities will be closed on Friday, April 2nd.
Our Irish delegation will be at your disposal at the usual time from 8 am to 5 pm, Monday - Thursday, and from 8 am to 3 pm, on Fridays, to continue providing the best service.
Barcelona and Ireland facilities will be closed on Monday, April 5.

We will attend to you during the usual hours on Tuesday, April 6.
We remind you that in online store the products and solutions are available 24 hours a day, always with special promotions!

For any clarification or inquiry, you can contact us through your usual channels.
We take this opportunity to send our warmest greetings and to thank you for the trust our company.