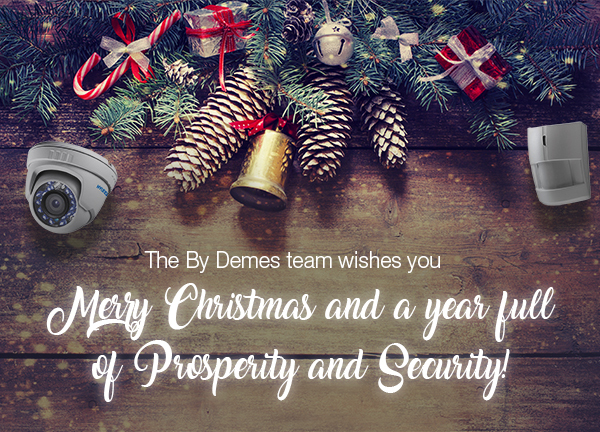 We are ending a year of unexpected challenges, and from By Demes Group we want to thank you for your loyalty, hoping to help you meet your goals in the next year and grow together even further.
In 2021 we will continue with the policy of constant improvement of our service, the largest range of products in permanent stock, available 24/7, and collaborating hand in hand to further expand our innovative solutions and increase the efficiency, intelligence and quality of any project of security.
WE DON'T CLOSE
FOR VACATIONS!
CHRISTMAS CALENDAR

We inform you that the facilities in Spain (Barcelona, Madrid and the Canary Islands) and Ireland are completely closed for Christmas holidays.
Exceptionally, the facilities in Spain will remain open without interruption from 8:00 a.m. to 2:30 p.m. on Thursday, December 31 and from 8:00 a.m. to 2:00 p.m. on Tuesday, January 5. Our delegation from Ireland will be at your disposal at the usual time to continue providing the best service.
The facilities in Spain and Ireland will only be closed on Friday, December 25 and Friday, January 1 for the Christmas festivities. On Thursday, December 24 and Wednesday, January 6, we will close the facilities in Spain.