New vehicle detector radar for parking barriers VR10 ZKTeco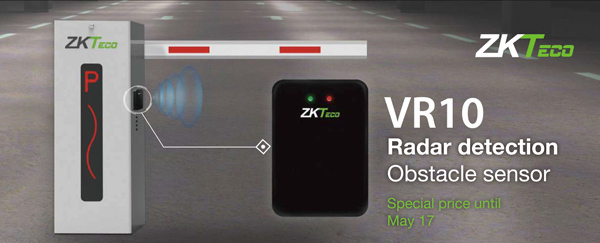 ZKTeco Europe is launching the VR10 radar sensor, which allows the identification of vehicles and pedestrians within a detection area, to avoid accidents during the closing of the parking barrier.
The short-range outdoor application VR10 accurately detects parked or moving packages in the barrier's movement area, and detection is performed from 1 to 6 meters around the boom. It also performs automatic closing once the obstacle is not there.
It is extremely reliable as a vehicle detector (motorcycles, cars or trucks), but also as a sensor for detecting people and even small objects. Compared to a traditional vehicle detector, the VR10 radar helps reduce installation time and cost.
BENEFITS
A single device allows the safe detection of vehicles and people
Simple and versatile installation and integration
IP67 protection suitable for outdoor installation
Detection distance can be adjusted from 1m to 6m
Two relays and RS485 communication protocol
PRODUCT RANGE
ZK-VR10

ZKTeco Radar / Sensor for obstacle detection.
The barriers give access to parking lots, airports, logistics facilities or corporate premises, among many more applications. In this video, see how easy it is to install, debug or operate the VR10 parking sensor for parking barriers.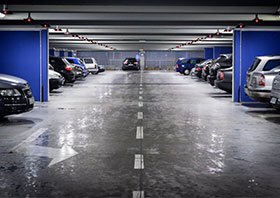 PRIVATE PARKINGS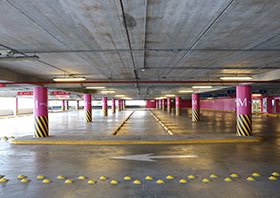 GARAGES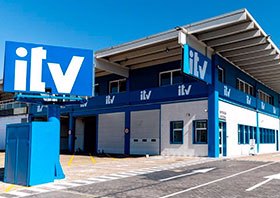 CRW
TOLLS
On March 26 and April 9, ZKTeco Europe organizes four Webinars (in English) on its latest solutions for Access Control, LPR systems and software in which you can discover, among other things, what these solutions offer and what is the configuration that best suits your needs.
PROMOTIONAL CODE: EN170321
Exclusive offer via your order manager and valid until May 17, 2021 or end of stock
______________________________
Contact our sales department for more information.