Special hours of October 12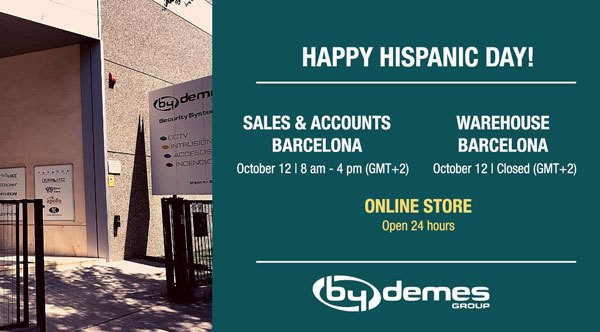 We inform you that the orders and accounts departments in Barcelona will remain operational from 8:00 am to 4:00 pm (GMT+2) and the Barcelona warehouse will remain closed on Tuesday, October 12 due to the Hispanic Day holiday.

We will attend to you at the usual time starting Wednesday, October 13.
Our Irish delegation will be at your disposal at the usual time from 8 am to 5 pm, Monday - Thursday, and from 8 am to 3 pm, on Fridays, to continue providing the best service.