We break DSC and VISONIC prices!
We support you in de-escalation with incredible prices on leading brands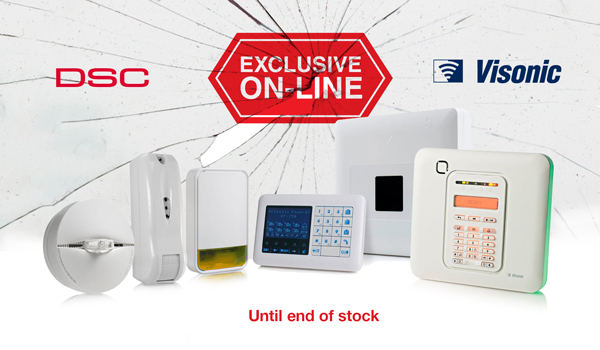 VISONIC® Systems: PowerSeries Neo control panels and keyboards, Neo modules / communicators, PowerMaster control panels and kits, PowerMax control panels and kits, PowerG and PowerCode radio elements and keypads, PowerMaster / PowerMax modules, volumetric and shock and impact detectors and accessories.
DSC® systems: Power Neo control panels, expansion modules and keyboards, Wireless system, Power G radio elements, IP / GPRS communication, IP receivers, volumetric detectors and accessories.
FIND YOUR FAVORITE MODELS IN PROMOTION:
PROMOTIONAL CODE: EN131120
Net prices VAT not included. Exclusive on-line store offer, valid until end of stock.
______________________________
Contact our sales department for more information.