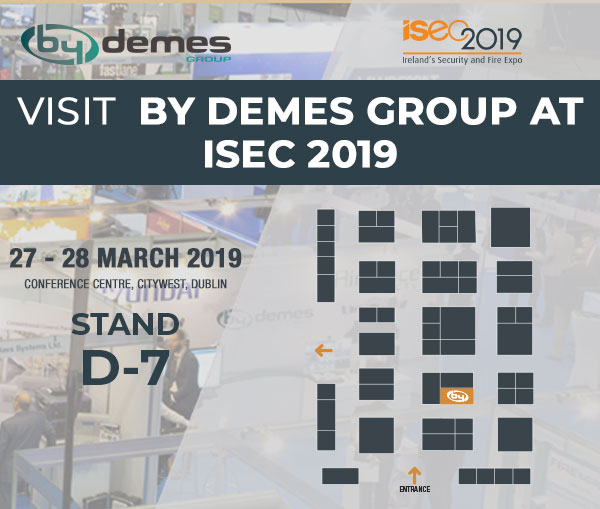 Dear Partner,

We are pleased to invite you again to ISEC 2019, the most important security fair in Ireland, which will give us a chance to meet face-to-face and deal with growing trends in the industry, focus on your business needs and enjoy together our latest innovations and product developments of our top quality brands:


Come and visit the leading distributor of security technologies in Iberian market and of reference in the rest of Europe with more than 30 years of experience in CCTV, Intrusion, Access Control and Fire at our stand D7.
ISEC PROMO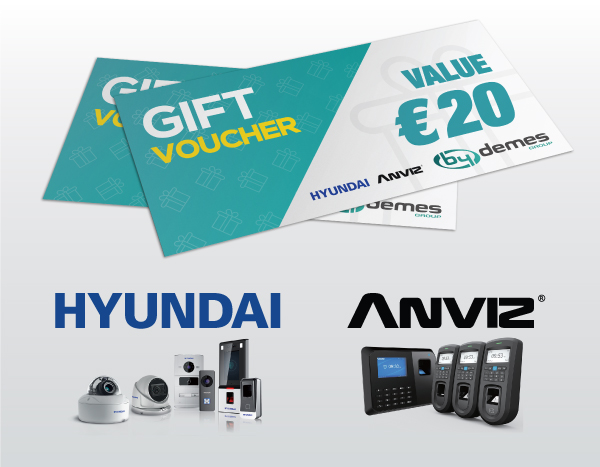 Sign up as a client and you will get a €20 voucher for your first purchase of HYUNDAI or ANVIZ.
You will dicover the benefits of working with By Demes!
Valid promotion from 21 March to 5 April 2019
ISEC RAFFLE
Win a fantastic €50 voucher for your next HYUNDAI purchase!
And the 2nd & 3rd prize will get 1 fantastic DAHUA kit!
You will have to fill a form with your contact details and put in our raffle box.
Valid only during ISEC 2019.