News
Always up-to-date on information
The all-in-one Medical Alarm from VESTA
The all-in-one Medical Alarm from VESTA
VESTA offers an all-in-one medical alarm solution, a telecare system that protects the elderly. This system improves the quality of life of the elderly by ensuring their safety both indoors and outdoors, in complete autonomy. The complete range of these alarm systems for the elderly includes elderly care, home security, emergency monitoring, energy consumption management, lifestyle monitoring, home automation, and visual verification monitoring. It is probably the most complete solution on the market as it generates a high level of confidence and security, allowing seniors to live a protected and carefree lifestyle. 1. Mobile Pro : Indoor and on-the-move medical alarm system with high precision location system VESTA's MOBILE PRO range provides greater comfort and peace of mind, as people who own this range of alarm systems for the elderly can be geolocated anywhere, thanks to the online platform and app "My GPS Alert" offered by VESTA's own system. This system has multiple benefits, such as a high sensitivity built-in microphone and powerful 3W speaker, as well as fall detection, improved location accuracy with GPS and Wi-FI technologies and pre-recorded voice message among many others that you can discover in VESTA's complete Medical Alarm Catalogue. How do caregivers and family members locate the elderly person? Geolocation information is available on VESTA's online platform as well as on the "My GPS Alert" application mentioned above. In addition, the report with all the user's location information can be accessed via smartphones. It should be noted that the system is compatible with VESTA's personal alarm bracelet, pendants or panic alarm. In turn, the medical alarm will be triggered by a person by pressing the warning button, or by a sensor when it detects a fall Once activated, a communication channel will be opened between the person and the monitoring station. Users can speak through the pendant as a speaker phone with microphone included, such as the VESTA-081 voice communicator. Or the VESTA-197 wrist transmitter. 2. MX Series: Medical and Intruder Alarm With the MX Series, you will increase your peace of mind both inside and outside the home by offering comprehensive medical and remote care and efficient security functions. When the yellow button is programmed as a security button, the system can serve as an intruder alarm, thus protecting your home and property. When you return home, you can press the yellow button and its pendant button to disarm the security system and turn it back into a medical alarm. The MX Series is positioned ahead of traditional medical alarms in technology, flexibility, and versatility. 3. GX Series: Advanced Telecare System with Voice Control and Automation Rules VESTA's GX Series is a comprehensive VESTA Medical Alarm solution for wellness and personal safety, bringing together medical health monitoring and personal alarms for seniors to keep them safe in their own homes. It is compatible with Bluetooth medical devices and features telecare alarm functions including voice recognition, emergency monitoring, inactivity, monitoring capabilities, voice control, and home automation. Benefits also include compatibility with voice assistants such as Alexa and Google Home, as well as a voice alert function that will alert you to potential events. A true smart alarm that you can discover in our catalogs. 4.Application cases The VESTA Medical Alarm is a solution applicable to various locations such as retirement homes, homes for the disabled, homes and single-family residences for the elderly and disabled, day and care centers, hospitals, rehabilitation centers, ARCs, and control centers for signal reception. For more information, please use the By Demes contact form. Our excellent sales team will get back to you as soon as possible.
VESTA's motorhome and truck alarm system: a solution for transport and freight
VESTA's motorhome and truck alarm system: a solution for transport and freight
The VESTA Alarm presents a complete solution to protect cargo and equipment in the transport and goods sector. A solution that manages to solve the problem suffered every year by transporters and their passengers. Every year, the loss of goods on the road amounts to billions of euros in the form of theft, fire, and damage to cargo for various reasons. VESTA Smart Transport, the best alarm for motorhomes and trucks The solution is perfectly adapted to the protection needs to be covered. Thus, VESTA offers different types of alarms for motorhomes and trucks, based on three different kits that can be adapted and adjusted to the needs of each particular transport: The Basic Kit consists of the main panel, a multi-detector, and the Global Roaming Sim Card. The Complete Kit is composed of the Basic Kit, but, in addition, a vibration detector, a remote control, an outdoor siren, and a magnet are added. Finally, the most complete of all, the Pro Kit, consists of all the above devices plus a smoke activation output, a smoke canister, and a smoke canister fixing bracket for vehicles. More and more professionals in the sector agree that it is one of the best burglar alarms for motorhomes, trucks, and even boats. Advantages of using motorhome and truck alarm system: - Easy installation, thanks to a quick setup, requires no wiring between the driver's cab and the cargo trailer. - Battery life of up to 4 years of the devices - VESTA Smart Transport consumes very little power from the main panel (0.3Ah). - It has a long autonomy due to its low power consumption, as it can be used without battery charge for about 27 days. - It offers security, as it is an anti-intrusion system with instant notifications in the event of an alarm. - It is capable of notifying and visualizing the status at the moment and even having control of the alarm, temperature, or smoke, sending information in real-time. - Ease of use. It can be remotely armed and disarmed by remote control and/or SmartHomeSec App. - Thanks to the motion detection alarm inside the cargo trailer you can prevent theft. - It also has a smoke detection alarm with instant notification to the user, to prevent possible fires and thus avoid loss of goods or the transport itself in the case of a truck fire. - In the event of a temperature change that is out of line with the preset temperature, you will be notified in order to prevent damage to the load and thus maintain greater control and quality. - Simplicity. 12V main panel power supply (with the possibility of powering directly from the 12V output). - Option of being able to manage different vehicles by the same user (same app user and remote control), i.e. ease and freedom of control. - Last but not least, with the CSL-SIM global roaming card, the control panel will be connected regardless of limits or borders, thanks to the multi-operator M2M technology. Where can the VESTA alarm be installed? VESTA Smart Transport is a solution for different types of transport and goods. It can be installed in trucks, vans, motorhomes, caravans, caravans, boats, and other goods transport vehicles. It is also possible to use this alarm in solar panel installations and very low voltage (12V) installations. For more information, please use the By Demes contact form, our excellent sales team will get back to you as soon as possible.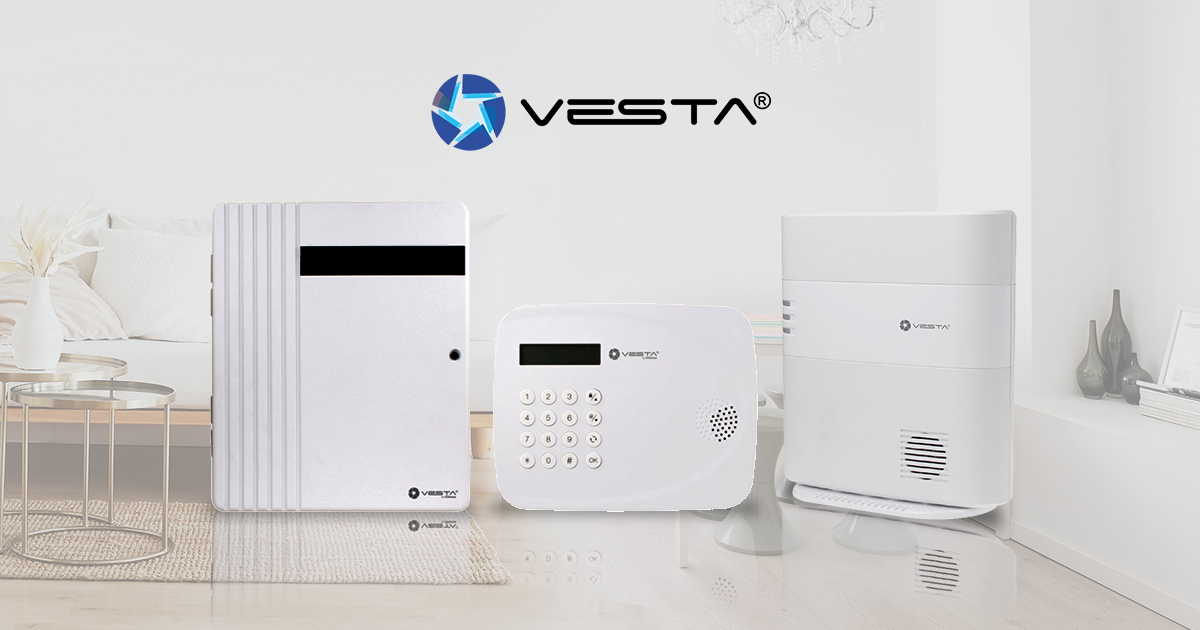 10 reasons to choose VESTA: the best Alarm System on the market
10 reasons to choose VESTA: the best Alarm System on the market
VESTA Alarm System is the most complete and versatile alarm system on the market since its launch in 2020. It stands out from other security alarms for its innovative features: it has the latest technological innovations in communication (Ethernet, 2G, and 4G), a wide range of CCTV, Intrusion, and IoT devices, and a total of 160 zones. It also incorporates the Z-wave module, which allows home automation elements to be connected, create rules, and link the alarm with the Alexa assistant and Google Home. An increasing number of contractors and professionals in the sector are opting for the VESTA alarm system, which is why, from By Demes, we will share 10 reasons to choose VESTA: the best Alarm System on the market. 1. Innovation The VESTA alarm is the latest-generation system. It is the most innovative brand in home security alarms, medical alarms, home automation systems and has a wide range of accessories. 2. Versatility It has the most complete range of products, made up of more than 50 devices, offering a comprehensive solution with a high level of security, making it one of the best home alarms. 3. Technology It has a domotic and automated system, offering the most innovative and advanced devices on the market, among its features are Z-Wave / Zigbee connection and integration with the best home automation and IoT devices. 4. Energy saving It allows the optimization of energy resources and greater efficiency in the security system, thanks to the immediate analysis and control offered by the various integrated devices and programmable automatic functions. 5. Remote control Can be controlled through the website and the VESTA app. It allows remote and immediate management of the security and video surveillance system as well as smart home devices. 6. Security To certify rigorous compliance with legal requirements (UNE-EN-50131), VESTA's IP radio and stand-alone control panels are certified in Grade 2 security systems, medium risk, while the hybrid control panel obtains Grade 3 certification, which is essential for high-risk spaces. 7. Integrated management system It allows the integration of the alarm system and cameras with video analysis, thanks to the possibility of easily adding up to 6 Dahua IP cameras (with firmware higher than 2019), being able to see live what is happening, and even receive a 15-second video sequence during an alarm. 8. Compatible with the video door entry system Thanks to the VESTA video door entry system, it is no longer necessary to have an indoor screen. Now you can see and talk to the person who is calling the video door entry system through the phone, even when the caller is not at home. 9. Compatible with Alarm.com With the aim of offering a pioneering solution for intelligent management of the complete alarm system for homes and businesses, VESTA and Alarm.com have developed together both intelligent platforms, enabling the optimization of internal processes. 10. Revolutionary system VESTA adapts to customer needs, that's why it has integrated the SALTO smart lock, which allows remote control and management, as well as the battery-powered panel, 100% autonomous Grade 2 for those installations where there is no electricity supply or ADSL/FIBRE internet and the Grade 3 hybrid panel. For further information, fill out our contact form, our excellent sales team will assist you as soon as possible.
SmartRetailSec retail security system: CCTV, Access Control, IoT and Alarm
SmartRetailSec retail security system: CCTV, Access Control, IoT and Alarm
The retail sector continues generating most of its income in physical establishments, despite the pandemic situation caused by Covid-19. Meanwhile, the rate of losses attributed to theft or staff errors continues to rise. The joint implementation of CCTV, Access Control, IoT and Alarm systems has proven to be the most effective solution. For this reason, By Demes introduces the SmartRetailSec retail security system: a global solution that optimizes daily operations, improves the customer experience and allows a unified control of all security and home automation systems. The importance of security systems in shopping centers, supermarkets and stores The main cause of losses in the retail sector is due to thefts committed by customers and employees. Although most establishments currently already have a video surveillance system, it is not so common for them to be complemented with intrusion or access control systems, which significantly reduces their effectiveness in preventing theft. It is also important to consider the resources that are allocated to the different daily operations carried out by the staff, in general those operations that are more complex to automate separately, such as access control to warehouses and changing rooms, light control, control of air quality, cold storage status, connection and disconnection of the alarm, etc. In most cases, these operations are not centralized. On the other hand, we must also consider the change of habits by the consumer, who expects an increasingly satisfactory shopping experience. That's when the implementation of home automation through IoT devices comes into play. SmartRetailSec Global Ecosystem Solution Unifying security and IoT management in the retail sector is now possible thanks to the SmartRetailSec solution. It is applicable to shopping centers, department stores and supermarkets, but also to clothing stores, restaurants and conventional stores. It includes VESTA, Grade 2 panels, sensors and IoT devices, but it is also possible to integrate and automate third-party devices with the IoT Z-Wave protocol with SmartRetailSec. Another key aspect is the integration with Dahua video surveillance cameras and the new SALTO Systems access control devices. We can automate a wide variety of functions: authorize staff to open the store by geolocation, verify the occupancy status before allowing customers to enter certain areas, or configure scenes to turn lights on and off when arming or disarming the alarm system. We can also configure an effective access control of the workers through a mobile device or tag, keep the log of the openings and control the temperature of the cold rooms or the air quality. Advanced functions with live reports to the ARC and the control center of all stores, accessible from the same mobile device. This results in costs reduction, use of less resources and employee time, and at the same time improving competitiveness. For more information fill in the By Demes contact form, our excellent sales team will assist you as soon as possible.
Cold storage rooms: How to control the temperature?
Cold storage rooms: How to control the temperature?
Cold storage rooms are spaces that have been specially designed for manufacturing and preservation. For this application, it is necessary to offer some conditions that require professionals to look for devices and thermometers that help measure and control the temperature in an effective way. By Demes presents the solution of temperature control from VESTA, designed to protect sensitive products in cold storage rooms, freezer coolers, general storage, and others. Types of cold storage rooms First of all, there are two types of cold storage rooms: the ones for refrigeration and the freezer ones. The refrigeration chambers are also known as "positive temperature refrigeration chambers" and usually maintain the temperature between 10ºC and 0ºC, and are generally used to store fresh food. On the other hand, freezing chambers or "negative temperature refrigeration chambers" have an average range between 0ºC and -28ºC, sometimes lower, and they are more common for food freezing or preservation of biological material. In these cases, the solution from VESTA is a full and indispensable tool to control the temperature in an effective way, and can be used for the following: Food storage and preservation Storage and preservation of biological products Wineries and winemaking facilities Production of medicines Cigars cava Maintenance of server room Storage of tools and other electronic materials. Devices of control in refrigeration system from VESTA The new solution of temperature control from VESTA is the product launch of the most innovative and complete solution from By Demes for control in the refrigeration systems. It is effective in temperature ranges between +50ºC and -20ºC, it has an accuracy and reliability of ±1°C, it can be installed in refrigeration chambers, freezing chambers, and also in external areas. How does it work? The system, controlled by the main panel, such as the panel VESTA-046 or the panel VESTA-047, is directly linked with the sensor with temperature probe VESTA-158 or the compact sensor of temperature VESTA-157. In this way, it is possible to receive information in real-time, make an exportable event log for up to 14 days and set an alarm that prevents abnormal temperatures from occurring, which could possibly damage sensitive products. But, also, it is possible to activate devices autonomously, such as switching on an emergency compressor by means of a switch. Other advantages of these solutions for temperature control from VESTA are the simplicity and quick installation (don't require more than 8 minutes), the convenience of alerts, which can be set up through the VESTA App itself or a phone call through GSM, also their functionality, no wiring is required. For further information, fill out our contact form, our excellent sales team will assist you as soon as possible.
VESTA Grade 3 Alarm
VESTA Grade 3 Alarm
The installation of a Grade 3 Alarm System is mandatory in certain types of businesses and stands out for the high level of protection they offer. From By Demes, the leading distributor of intrusion products in Europe, we will explain what a Grade 3 alarm is, in what type of businesses they should be installed and some of the most relevant technical characteristics. We will also introduce one of the most anticipated releases: the VESTA Grade 3 Hybrid Alarm What is a Grade 3 alarm? A certified alarm system in Europe must meet the requirements set by the different UNE Standards that establish the grade and characteristics of its devices. Thus, there are different levels of security: Grade 1: low risk Grade 2: low-medium risk Grade 3: medium-high risk Grade 4: high risk Therefore, a Grade 3 alarm is one that is used in cases of medium / high risk and that complies with the UNE 50132 Standard and the UNE-EN 50131 Standard. Businesses that must have a Grade 3 alarm NSAI | National Standards Authority of Ireland and Guidelines for EN 50131 Certification state requirements for the Grade 3 alarms Examples of businesses that are required to install a Grade 3 Alarm: Lottery Administrations Casinos, Bingo halls and Game machine rooms Service Stations and Fuel and Fuel Supply Units Jewelers and Silversmiths Antique Stores and Art Galleries Service stations Credit Institutions and other Business Units and Cash Storage Betting Offices Private Security Companies Pharmacy Technical characteristics of a Grade 3 Alarm Grade 3 alarms must meet certain technical characteristics and the following criteria: Two-way connection with an ARC or Control Center Installation of an Intrusion System Installation of a CCTV System Anti-masking system detector VESTA Grade 3 Hybrid Alarm System The VESTA Hybrid Alarm has been the most anticipated launch of this 2021. Considered one of the best Grade 3 alarms, it allows having wired zones and via F1 radio, with connection to ARC via IP and GPRS. It is compatible with more than 40 Z-wave Plus and Zigbee devices for automatic control of their installation and integration with other manufacturers. It features advanced automation and home automation management functions. It is important to note that it has 16 zones on the board with the possibility of expansion through zone expanders. It also has great wiring flexibility and selection of resistance values for each zone from the installer platform / APP. By Demes has three models of control panels, with the latest communication technologies and a built-in IP module: 2G + IP hybrid alarm (VESTA-111) 4G + IP hybrid alarm (VESTA-112) Hybrid alarm 4G + IP + WIFI + Z-WAVE + ZIGBEE (VESTA-113) The VESTA Grade 3 alarm incorporates an F1 868Mhz radio receiver. It integrates with Dahua IP cameras and allows the programming of up to 100 automatic rules. All this with extreme comfort and flexibility in methods of communication of events and photographs with ARC. Contact us through our contact form to receive more information. Our sales team will assist you as soon as possible!
Impact detector or seismic detector?
Impact detector or seismic detector?
Inertial detectors are devices that allow us to immediately warn of a possible intrusion. There are different types for multiple applications. However, which one to install? The new European standard UNE-EN 5011-2-8 specifies certain requirements and, thanks to this, we can know when to choose an impact detector or a seismic detector. At By Demes, the leading distributor of intrusion products in Spain, we will explain what they are, when to use them and we will introduce the novelties from Alarmtech manufacturer, a world specialist in the manufacture of this type of device. What is an impact detector? An impact detector (also known as a vibration sensor or impact sensor) is an inertial magnetic detector that allows to perceive an attack on a physical barrier, such as a door or a window. Alarmtech Grade 3 DEM-716 (CD 475) Shock Detector The Alarmtech DEM-716 (CD 475) impact detector performs accurate and reliable monitoring against attacks by power tools and protects against attacks from cutting tools, such as the saber saw. The detection radius is up to 3 meters, shows a high resistance to false alarms and has the EN50131 Grade 3 certificate. It is ideal for protecting very high risk spaces. It can be installed on windows or doors, but also on a concrete wall if we have the DEM-683 (MP 500) installation plate from Alarmtech. What is a seismic detector? The seismic detector (or seismic sensor) does not have a European standard. However, although it performs a very similar function to impact detectors, this type of device captures vibrations and sound oscillations, being appropriate for drilling attacks (thermal lances). Some examples may be safes, vaults or ATMs. Alarmtech Grade 3 DEM-682 (VD 500) Seismic Detector The DEM-682 (VD 500) seismic detector from Alarmtech is a reliable and robust solution against attacks from explosives, thermal tools and mechanical tools such as circular saws, emery boards or diamond bits. It is approved in banking and by different manufacturers of ATMs, protecting safes, gunsmiths, metal filing cabinets, ATMs or concrete walls. It is suitable for Grade 3 installations. It is a detector with high immunity to environmental disturbances, thanks to the possibility of being able to configure its sensitivity and type of object through DIP switches. It must be installed firmly, avoiding joints in the material. As in the previous case, to install on concrete and brick walls it is advisable to have the DEM-683 (MP 500) installation plate from Alarmtech. The Alarmtech DEM-680 (WH 400) enclosure can also be used to maintain proper humidity. . For more information on Alarmtech shock detectors or seismic detectors, do not hesitate to contact By Demes using the contact form. Our sales team will assist you as soon as possible.
VESTA Anti Squat Alarm
VESTA Anti Squat Alarm
Installing a "squat alarm" has become a priority for homeowners. Although an occupancy cannot always be prevented, an effective alarm system greatly simplifies the process of evicting squatters, which can otherwise drag on for years and lead to significant financial losses for homeowners. By Demes, the leading distributor of security products in Europe, has the VESTA Battery Operated Alarm, the best anti squat alarm on the market. An effective and reliable solution, 100% standalone. What is a squat alarm? It is important to note that any alarm system should work effectively to detect and prevent theft, break-in or occupation. However, we call "squatter alarms" all those systems that are specially designed against this type of crime and that also effectively resist the various sabotage attempts that criminals often carry out. For greater effectiveness, it is important that the alarm is Grade 2 and complies with all the safety standards set by the European Union. In addition, it is essential that updates and controls are carried out on a regular basis, thus guaranteeing the complete security of the protected property.. How does the battery operated alarm prevent an occupancy? The VESTA battery-operated alarm stands out for being quick to install and easy to configure. Thanks to this, we guarantee a safe home the same day the technician visits the home. At the user level, it's important to know that it acts as follows: The battery-powered control panel and the most suitable F1 devices are installed. The professional will choose those devices that help to better protect the property: keyboards, sirens, smoke sensors, PIR detectors, PIRCAMS, temperature sensors, door contacts, perimeter detectors, vibration sensors, etc. Test transmissions are carried out through the control unit every 6 hours, to guarantee that the alarm works correctly, without the need for electricity or internet connection via router As soon as the system is armed, it is possible to detect any type of intrusion, sending notifications and pictures immediately to the user and the security installer. At the same time, the control unit sounds the built-in siren, to scare away potential intruders. At that same time, an immediate notice is generated to the ARC in charge of verifying any possible incident at home through the security cameras. In case of intrusion confirmation, a notice is generated to the police, who will go to the home to evict the squatters. VESTA Anti Squat alarm system VESTA's innovative battery-operated power panel has a Grade 2 Certificate, medium risk, ideal for second homes, country houses, vacant homes or buildings under construction. Likewise, it can also be installed in mobile second homes, such as yachts or motorhomes. It is especially effective thanks to the great communication flexibility (2G or 4G LTE) that allows the alarm communication fluently, even in remote locations. As we already know, it does not require external power or internet connection via router. Panel can be managed through a remote control via the app. Another important aspect of the alarm is that it has up to 50 radio channels, allowing a range of 2 km between the control panel and the devices. In addition to the more than 50 devices that we can use to protect the home, the VESTA battery-operated alarm supports the possibility of incorporating smoke detectors, water sensors and temperature sensors, for complete protection against fire damage and leaks of water 24 hours. By Demes offers two different battery operated panels, which differ mainly by the type of communication to be used: VESTA-067 (BOGP-3-2G) battery-powered cellular alarm system with 2G communication VESTA-068 (BOGP-3-4G) battery-powered cellular alarm system with 4G communication For more information, fill out our contact form and our sales representatives will advise you in detail about our innovative Anti Squat panels. 5 frequently asked questions about occupation with alarm We will review some of the most common doubts that arise among people who consider the installation of an anti squat alarm: 1. What type of housing do squatters choose? Although any home is susceptible to being occupied, the truth is that, according to statistics, there are some with greater risk. Bank homes, second homes, empty houses, flats under construction and homes without alarm stand out among others. 2.What are the best devices for an Anti Squat alarm? The VESTA battery-operated alarm is compatible with more than 50 high-quality devices and, although they must be chosen based on the home and its characteristics, the most important are usually: Panel: it is the main means of communication with the ARC, so it is essential that it has good communication, even in places with low connectivity. PIRCAMS: these devices allow to detect any movement effectively, in addition, they have a camera that allows to visualize the possible intrusion. Contacts: they cause an alarm when a door or window is opened, thus, we receive an immediate alert when someone has forced the door. Perimeter detectors: ideal for houses with gardens or land, since they allow detecting and alerting the intruder before even approaching the door. 3. Can a home with an alarm be squatted? Some criminals have learned how to occupy a house with an alarm, however, we are talking about alarms with outdated firmware, with technical problems and especially those that are easy to inhibit. In the case of the VESTA battery-operated alarm, even if a person manages to enter a home, the alarm will respond quickly and effectively, registering the moment of entry and considering it a theft or burglary. It should be noted that when we speak of a home with an alarm, that is, of our habitual residence, the eviction occurs immediately, especially when we can provide evidence of the intrusion, such as an alarm activation, pictures and videos. However, second homes are more vulnerable, hence the importance of protecting them with a reliable system that allows us to detect the presence of an intruder instantly, and thanks to this a warning can be generated to the police, thus avoiding a definitive occupation. 4. What are the benefits of houses with alarm systems Initially, with the alarm activated and evidence of the intrusion, the police must vacate the house in less than 48 hours. Therefore, having an effective security system prevents the long and costly judicial procedure that involves occupying a home without alarm, which can take years. 5. How much does the VESTA Anti Squat alarm cost? It is true that price plays a fundamental role when deciding on a certain product, however, from By Demes we advise always betting on Grade 2 alarms that have the essential technical specifications to guarantee maximum connectivity and effectiveness against squatters. To receive more information about the price of the VESTA battery alarm, please contact our sales team through our contact form
By Demes Group, ZKTeco Gold Partner distributor in Ireland
By Demes Group, ZKTeco Gold Partner distributor in Ireland
By Demes Group announces the new commercial agreement with ZKTeco Europe as a Gold Distribution Partnership at the European level, but especially focused on the markets of Spain, Italy, Ireland, Portugal, France and the Benelux region. ZKTeco is a leading global manufacturer of biometric access control, time & attendance and personnel management solutions, thus specializing in the development of advanced biometric verification technologies and security solutions. Presentation and ZKTeco technology With more than 30 years of global presence, ZKTeco has a highly qualified team of more than 3,500 employees worldwide with its own manufacturing plants that, together with its R&D and engineering departments, guarantee the complete in-house production of all aspects of your hardware, firmware and software. They offer specialized solutions in authentication and identity verification, applying them to intelligent access control systems, which include people and vehicles, smart offices, access control, security and surveillance. It also has patents in fingerprint, iris, face, vein and palm fingerprint recognition technology, as well as a patent on "Computer Vision", capable of performing facial and behavioral recognition identifications. All this makes ZKTeco stand out as a reputed manufacturer in innovation, quality, performance and technical reliability. On the new collaboration Ricard Rubí, Vice President of By Demes Group, expresses: "With this new strategic agreement we hope to make ZKTECO one of our main business partners, expand the brand throughout Europe and position ourselves as leaders in access control, as one of the main goals of 2021. We firmly believe in its achievement thanks to our commercial activity throughout the continent, our more than 35 years of experience and our constant training, which provide us with extensive knowledge and high quality of service. " To which, Fernando Ducay, CEO of ZKTeco Europe, adds: "After years of successful collaboration in the Iberian market, we are pleased to announce that ZKTeco and By Demes Group are now strengthening and expanding their partnership to Europe. We hope that our partnership will inspire international integrators and enable By Demes Group to provide its customers state-of-the-art security, encouraging international integrators to test our contactless biometric technology for themselves and plan future investments. " From left to right, Óscar López (Commercial Director of ZKTeco Europe), Ángel Bellón (Commercial Director Iberia of By Demes Group) and Fernando Ducay (CEO of ZKTeco Europe) ZKTeco solutions available at By Demes The extensive catalog of ZKTeco products is available in the By Demes online store, and includes the most advanced access control devices, which allow effective control of the entry and exit of people. You can find the latest innovations, such as high-speed office door solutions, traditional lathes or full-height doors. All this through a complete control management. It also includes vehicle access control devices, smart locks, and much more. Another important aspect to note is that ZKTeco has the most advanced technology in the fight against coronavirus. By body temperature access control devices, it is possible to detect the use of a mask, carry out an effective access control of pedestrians and vehicles, apply contactless biometric recognition (by means of the palm of the hand or facial recognition) and the body temperature detection. All of this through sophisticated management and monitoring software.
VESTA Second Home Alarm: the 100% standalone battery-operated alarm
VESTA Second Home Alarm: the 100% standalone battery-operated alarm
Since their launch, VESTA alarm systems have stood out for their efficiency and high performance. Now, the innovative intrusion brand presents the new battery-operated alarm, which works from a 100% standalone control panel, with great communication flexibility and without the need for external power or internet connection. The result? The best alarm for second residence of this year, as a By Demes exclusive. The best alarm for second residence Increasing number of home owners are opting to put an alarm in the second residence or in their country house. However, not all alarms guarantee maximum security in places without electricity or with limited communication. That's when the battery-operated alarm comes into play, since it does not require external power or an internet connection via a router: the alarm will continue working with maximum effectiveness. All this is thanks to its great 2G and 4G LTE communication flexibility, essential for sharing information in remote areas. It also has up to 50 radio zones, with a range between devices and the control panel of up to 2 km, ideal for the security of large areas. Finally, the long life of its batteries stands out, up to 1 year and 2 months, carrying out test transmissions every 6 hours to guarantee excellent operation. The second residence alarm models are the VESTA-067 (BOGP-3-2G) battery-powered cellular alarm system with 2G communication (BOGP-3-2G) and the VESTA-068 (BOGP-3-4G) battery-powered cellular alarm system with 4G communication (BOGP-3-4G). Devices to protect the second home The new battery-operated alarm from VESTA is compatible with a wide catalog of more than 50 devices: keypads, sirens, smoke sensors, PIR detectors, PIRCAMS, temperature sensors, door contacts, perimeter detectors or vibration sensors among others. It also supports indoor and outdoor PIRCAMS, which allow users and their respective ARC's to visually verify the alarm, as well as smoke detectors and water sensors, essential for protection against water leaks and fires, available 24 hours. Finally, we can add temperature sensors, configurable by ranges An effective solution as an anti-squat alarm Another interesting aspect of the new battery-operated alarm from VESTA is its anti-squatting solution, being one of the most recommended security options for unoccupied houses and buildings with scaffolding. Alarm for second residence "Mobile Home" type In addition to all the mentioned, the new standalone alarm is also an excellent solution for the so-called "Mobile Home" and can be installed in motorhomes and yachts, thus creating the most complete second home protection solution on the market Grade 2 certified alarm The VESTA second home alarm has a Grade 2 certificate recognized and approved by the Ministry of the Interior. It guarantees high security for homes, thanks to its connection with the ARC (Alarm Receiving Center) and immediate notification to the owner and the police in the event of a robbery or break-in. The battery-operated alarm allows total configuration from the keyboard and LCD screen, incorporated in the control panel. For greater comfort, it is also possible to program the arming automatically by the calendar. It also incorporates a 100dB siren, which emits an immediate warning, and the possibility of adding indoor and outdoor F1 sirens. An interesting aspect is the maximum flexibility of the methods of communication of events and photographs with the ARCs (MANITOU, MANITOU encrypted, CID, SIA) and the possibility of remote access to the ARC for the quarterly tests, by a WAKE UP command. Full control through the SmartHomeSec app The alarm can be managed through the SmartHomeSec application, available in the Play Store and App Store, totally free for users and installers. The installer section offers quick and easy communication, in less than 10 minutes. The user will receive push notifications of events and alarms, as well as alarm notifications with photographs. VESTA 100% standalone battery operated alarm, only available at By Demes For more information about the new system, do not hesitate to contact the By Demes sales team, the only authorized distributor, by filling in the contact form on our website. We will get in touch and advise you as soon as possible.