Break the distance barrier via radio with U-PROX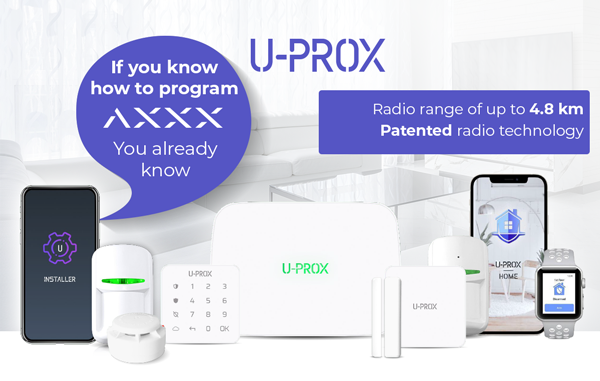 Benefits of U-PROX Wireless Security System Radio Technology
Patented radio technology
Thanks to this unique technical solution, multi-speed connections between devices are reliable, stable and secure.
Wireless interface
Operates in the ISM band with ITU auto-ranging, multiple channels and speeds for reliability
Firmware updates
Supports wireless connections and firmware update for each device, even for remote keyfob
Radio range
Stable communication between devices at a distance of up to 4.8 km in line of sight, providing stable communication even in multiple stores and buildings
Maximum possibilities
The control panel supports the connection of up to 250 devices (sensors, keyboards, key rings, relays, etc.)
Control panel radius
The control panel is equipped with two independent radio transmitters with two antennas located on the devices. It always works with the sensors, keyboard, etc. selecting the optimal communication path based on the transmitter, signal levels, speed and channel
Automatic power adjustment
3 degrees of power, up to 20 mW, on all devices. Automatically adjusted power according to signal level, ensuring stable connection and efficient power consumption of devices
Radio transmitter adjusts speed and sensitivity automatically
In case of sabotage or low signal, the devices transmitter changes channel, sensitivity, power and data transmission speed
Encrypted communication
Provides bidirectional security and communication with tamper detection. The protocol is protected by a symmetric block cipher algorithm with a private security key (256 bits).
Discover the U-PROX products available at By Demes!
We are looking for distributors

Documentation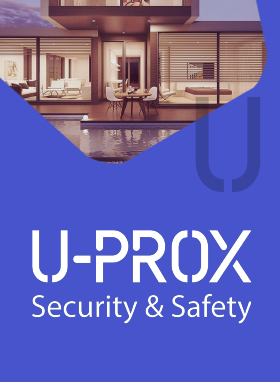 Presentation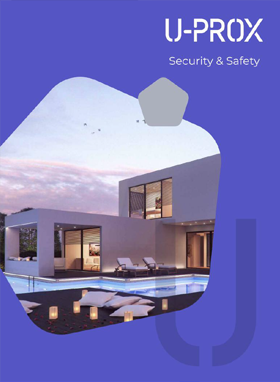 Catalogs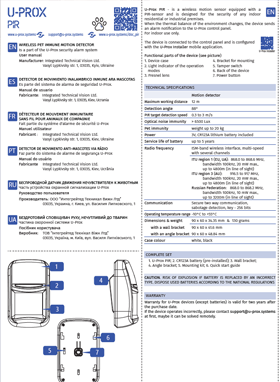 Manuals
Contact our commercial department to obtain more information and consult discounts