Discover the new HYUNDAI catalog in pocket format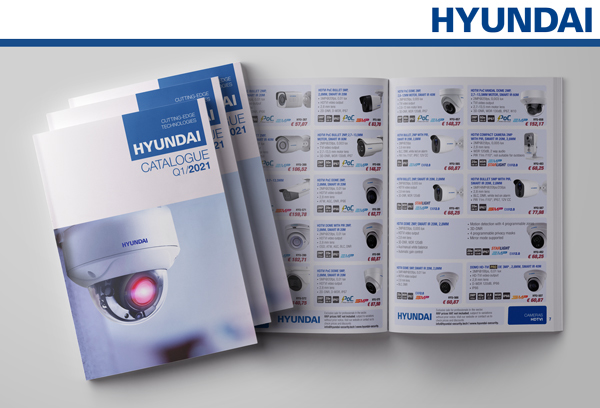 Dear customers,
The first edition of the HYUNDAI catalog for 2021 is now available in its most practical and functional format.
In its 90 pages, it collects the most outstanding devices and the different novelties that, as always, will make a difference in the CCTV, video-intercom and access control market for the coming months. It especially highlights:
New COLORVIEW 4-in-1 analog cameras with full color vision in total darkness, including PIR, siren and deterrent light.
ZVR 5-in-1 recorders with audio over coaxial.
NEXTGEN IP camera generation with integrated advanced analytics and 4K resolution.
New "low cost" NEXTGEN NVR range with PoE included.
Wide range of thermal cameras with upgrade of dual models with normal and thermal camera view.
New LPR camera model with varifocal range expansion.
Display solutions, including 4K and VIDEOWALL devices.
PoE powered IR spotlights.
Innovative video intercom systems.
All the novelties, complete an exceptional catalogue with the most advanced technology from the world's leading Korean manufacturer.
Contact our sales department for more information and discounts.